EverQuest II now free-to-play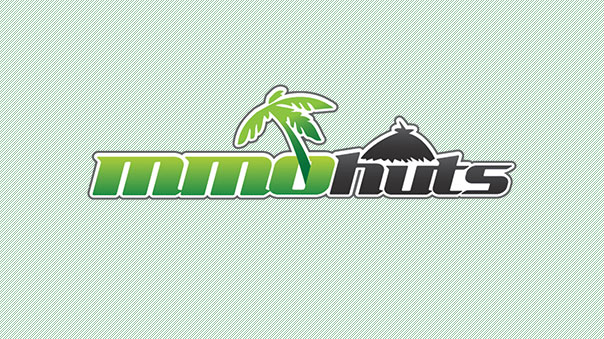 After previously launching EverQuest II Extended, a limited free-to-play version of the game, EverQuest II is now launching a new free-to-play model.
EverQuest II will now be free to download and play, and offers all content until the Sentinel's Fate expansion, plus today's new Freeport Reborn update. The game's newest expansion, Age of Discovery, is available for purchase and includes the Beastlord class and Dungeon Maker feature.
The new model features three tiers. Free players have two character slots, although some features including races, bag slots, spell tiers, and equipment grades, are restricted. Silver players, who pay a one-time fee of $5, can have some of these restrictions removed. Gold players pay a $15 per month subscription fee and gain full access to the game.
Freeport Reborn, the latest update, adds a new storyline to Freeport and transforms the city into a single zone, adding new quests and better navigation.
EverQuest II is published by Sony Online Entertainment, which also publishes Free Realms and PlanetSide.
EverQuest II Gameplay Screenshot

Source:
EverQuest®II Is Now Free-To-Play

Game Update 62, Freeport Reborn Is Now Available for All Players

Age of Discovery Expansion Pack Also Now Available for Online Purchase

SAN DIEGO, Dec. 7, 2011 /PRNewswire/ — Sony Online Entertainment LLC (SOE) today announced that massively multiplayer online role-playing game (MMORPG) EverQuest ® II ( EQII ) is now free-to-play. Beginning today, all PC users will be able to freely download, install and launch the game without charge. Available free content includes the base game and all expansions up to and including EverQuest II Sentinel's Fate ® as well as the brand new Freeport Reborn game update. The game's eighth overall expansion – Age of Discovery – is also now available for purchase as a digital download, and introduces the fan-favorite Beastlord class and Dungeon Maker feature!

"Since EverQuest II's introduction in 2004, our team's mission has been to deliver a continuous flow of rich content that is both engaging and accessible," said Dave Georgeson, executive producer of the EverQuest franchise. "The new membership system, game update and expansion are a direct response to our community interaction, and we're confident that this will take EverQuest II in an exciting new direction."

For EverQuest II players, there are now three membership levels: Free, Silver and Gold. Existing Platinum memberships will continue until they expire.

EVERQUEST II NEW MEMBERSHIP BREAKDOWN:

Free – All new players or "Bronze" level members from EverQuest II Extended will have two character slots to max out at level 90. Some game features will be restricted, including available races, bag slots, spell tiers, equipment grades and more.

Silver – Any player who purchases the Silver Upgrade token for 500 Station Cash (or $5 USD) will have fewer restrictions than "free" users. This level does not expire and includes all of the Free membership features plus additional features including character slots, bag slots, spell tiers, unlimited chat options and more.

Gold – Gold membership is available for $14.99 USD per month and provides access to 16 classes, 15 races, seven character slots, six bag slots per character, access to Legendary and Fabled equipment, and more.

A matrix detailing the three new EQII membership levels is available here: http://everquest2.com/free_to_play/game_overview.

The new membership system coincides with the launch of EverQuest II's 62nd overall game update – Freeport Reborn . Available for free to all players, the new game update follows an aftermath of violence and disorder in Freeport. Here, citizens are called to action by the returning Overlord Lucan D'Lere to help eliminate those who betrayed him, consolidate his hold on the city, and restore Freeport to its rightful place as Norrath's center of power. Transformed into a single zone with a convenient central commerce hub by the docks, the revamped Freeport features new quests at different levels that allow all players to assist the local citizens and learn more about the Freeport story.

Additionally today, Age of Discovery , EQII's eighth expansion is now available for purchase. Age of Discovery allows players to make their mark in-game with the Dungeon Maker feature, play as the EverQuest fan-favorite Beastlord class, and hire Mercenaries for help in their heroic battles. For more information on the Age of Discovery expansion pack, please visit: http://everquest2.com/.
Next Article
Wurm Online has officially announced that it will release on December 12, 2012.
by MissyS
Skyforge: Dark Omen contains a new questline and tools to improve quality of life for Pantheons – Skyforge's equivalent of guilds.
by MissyS
EVE Online: Mosaic Update Available - Tons of new features available
by Mikedot