EverQuest II Goes Free to Play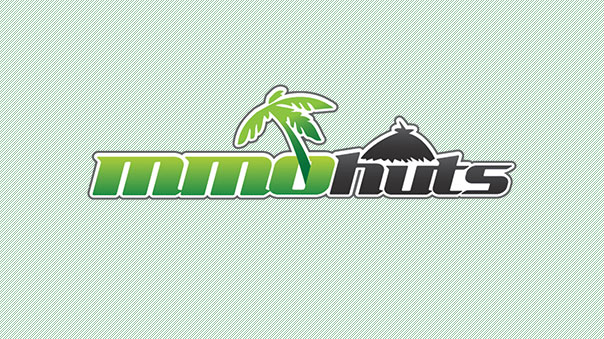 Sony Online Entertainment announced a completely free to play version of one of their Flagship game – EverQuest II. The free to play version is dubbed EverQuest 2: Extended, which will be seperate from the current pay to play EQ 2 servers.  This free to play version has some limitations, but make no mistake, this is the real deal. Without having to pay a dime, gamers will have FULL access to EverQuest II The Shadow Odyssey – which includes the base game, 5 expansion packs and three adventure packs. All of this content is available completely for free under the "Bronze" package for the EverQuest II: Extended membership plans. Players will have access to only four races and eight classes, but additional classes and races are unlockable via paid purchases – much like Dungeons and Dragons Online.
EverQuest 2 Gameplay Screenshot
The open beta for the new free to play "EverQuest II: Extended" begins August 17, 2010. Those who opt to pay a monthly subscription fee will have access to more of the game, but again, make no mistake, this is an incredible offering. Players will have access to almost ALL of EverQuest 2. The EverQuest 2: Extended cash shop WILL sell gear, but NOT the best gear. The best gear in the game can ONLY be obtained by actually playing the game. See the chart below to see all of the restrictions. With the amount of content available for free, I think it's safe to say that EverQuest 2 has gone free to play. See the different payment plans below:
With EverQuest 2 going free to play, how long before Age of Conan and Warhammer Online go free to play?
The Original Press Release:
SONY ONLINE ENTERTAINMENT LIBERATES PLAYERS WITH EVERQUEST® II EXTENDEDTM

Gamers can now experience the world of Norrath without a subscription in the new free adventure service

SAN DIEGO, Calif. – July 27, 2010– Sony Online Entertainment LLC (SOE) announced today that a new free adventure service is coming to players worldwide with the release of EverQuest® II ExtendedTM. The critically acclaimed PC franchise has liberated more than five years of impressive, award-winning content to online adventurers, absolutely free.

Extended joins the highly successful EverQuest II live subscription service, and together, provide EQII players with a choice of either a subscription-based or free-to-play business model — two distinct experiences operating in parallel, a first in the MMO industry!

"As the digital entertainment market evolves, SOE is focused on continued innovation in content delivery that best fit the needs of the growing consumer base," said Sony Online Entertainment President, John Smedley. "Our goal with Extended is to offer players an alternative to our current subscription program that gives them the option to choose a program that best fits their play style."

Extended provides access to premium subscription-quality content through free and optional paid membership levels.  Powered by an all-new web-based download application, new and veteran players alike can experience the excitement and depth of EQII's content without a daunting installation or a massive download.  Players can register within minutes, download the client to join other people in an epic journey, and launch into adventure in a fantastical online 3D world.  Extended is the ultimate MMORPG experience.  Excitement with every breath and adventure around every turn is now available for free!

"The very nature of an MMO is change, and the decision to create Extended was fueled by evolution of the industry landscape," said EverQuest II Producer, David Georgeson. "By offering two services side by side we have given the power to our players to determine the program that best fits their game play style."

Extended players will finally experience the vast depth of content only available in EverQuest II without a subscription, credit card or software purchase. Extended will include free access to all EverQuest II game zones through The Shadow OdysseyTM. Players will be able to purchase power-up potions, armor, classes, races, weapons, mounts and more through the marketplace.

Both EverQuest II and Extended players will enjoy a plethora of recent user-interface improvements designed to improve functionality and game navigation. Players will experience a new and improved character progression through the Golden Path while creating their own legend with the Storyteller adventure journal that visually displays quest exploration. Additionally, both titles received a graphics quality update that gives a more realistic immersive experience to fully enjoy the beauty of Norrrath.

The Extended adventure includes the recently added New Halas, the ultimate starting zone with premium designed content for players levels 1-20. Extended also gives players quick and convenient game access through the web-based streaming download application that lets players get into the game quicker than ever before. Extended will also feature multiple tiers of service upgrade options that allow players to customize their gaming experience to fit their needs. Details of these options can be found at http://eq2players.station.sony.com/_themes/default/images/extended/membershipMatrix.jpg.

EQII Extended is scheduled for a beta launch on or around August 17, 2010. For more information on EQII Extended visit www.eq2extended.com and the FAQ is available at http://eq2players.station.sony.com/free_to_play/extended_faq.
Next Article
District 187: Sin Streets (D187), an urban combat FPS published by CJ Games Global, unleashes its biggest update ever, "Winter of Wars."
by MissyS
Portalarium and Travian Games are committed to releasing monthly updates for Shroud of the Avatar to keep the flow of content going.
by Ragachak
Webzen unveiled today that Flyff: Fly for Fun will be receiving a new expansion for European/American servers in March.
by Ragachak