Ether Saga Online launches major update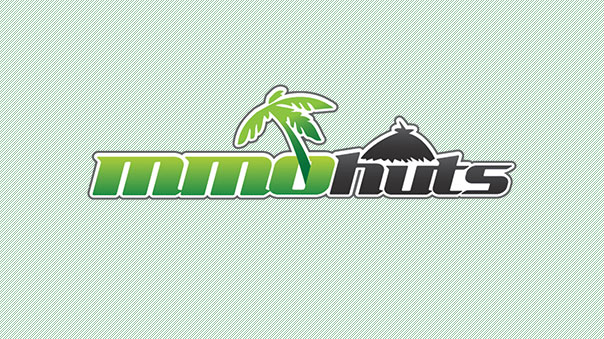 Ether Saga Online, another MMO from Perfect World Entertainment, is also receiving a major upgrade this week.
The new update for Ether Saga Online introduces advanced classes, two for each class. These new advanced classes include new skills to learn. Players who are over level 90 will find a new exciting zone to explore. New players, or players under level 50, will also find the beginning areas completely revamped to be welcoming to new players.
In addition, the update includes improvements to the crafting, transformation, and pet system.
The Original Press Release:
PERFECT WORLD ENTERTAINMENT TAKES ETHER SAGA ONLINE TO THE NEXT LEVEL

Players Can Expect a Bevy of New Gameplay Updates

Dec. 15, 2009 – Redwood City, CA – Perfect World Entertainment Inc. ("PWE" or the "Company"), a wholly owned US subsidiary of Perfect World Co., Ltd. (NASDAQ: PWRD), has released a major content update for Ether Saga Online. This update includes eight new advanced classes and a new zone for high level players, and a revamp of the beginning questline that refines the beginning player experience.

Features include:

New Advanced Classes: Each class can specialize in one of two paths, complete with new skills
New zone for level 90+ players
New Level 1-50 Experience: Beginning quests revamped
Enhanced crafting system allows players to create many new functional items beyond weapons and armor
Transformation System Bonuses: Major upgrades and buffs added
Improved Pet System: Better pet melding bonuses and new ways to preserve your pet's appearance

"We are always looking for ways to improve the gaming experience Ether Saga Online has to offer and this update delivers on that promise," said Craig Beers, Product Manager for Ether Saga Online. "We're delivering expansion quality features and content in this update that gamers can get right now."

A prequel to Chinese literary classic, "Journey to the West", Ether Saga Online features a bright, anime style graphics and an in-depth pet system for every player, entirely free of charge.
World of Warships: Legends from Wargaming, is proud to announce it broke a million users.
by Ragachak
International game developer and publisher NEXON Korea has revealed Fantasy War Tactics, a deep and tactical strategy role-playing game (SRPG)
by MissyS
Yesterday, the Hearthstone dev team hosted a livestream to reveal the final cards for the next expansion, Rise of Shadows.
by Ragachak