Ether Saga Online Celebrates First Birthday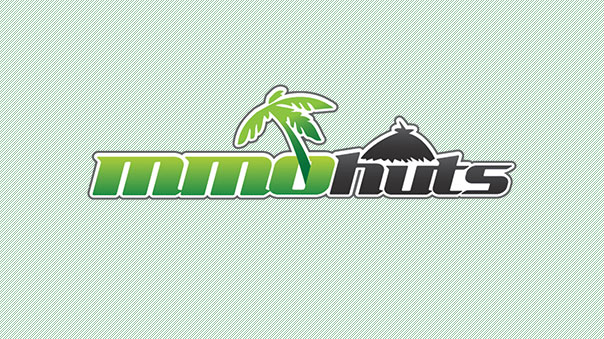 Ether Saga Online is official one year old! To celebrate this occasion, Perfect World Entertainment is holding a series of events throughout the week. In total there will be five main events and they are:
1. The Anniversary Giveaway
2. Journey Through ESO
3. The Imbue Challenge
4. The 10 Meld Challenge
5. Server EXP Competition (made up of 3 smaller events)
For more information on these events and other first year anniversary going ons, read the full release below!
Full Release:
ESO One Year Anniversary Extravaganza

Are you ready for the ESO One Year Anniversary Extravaganza? Hard to believe it has been a year already – time sure flies! To celebrate the occasion we will be hosting a barrage of events next week. There will be 5 main events: The Anniversary Giveaway, Journey through ESO, The Imbue Challenge, The 10 Meld Challenge and a Server EXP competition. The Server EXP competition is made up of 3 smaller events.

There will be various events going on throughout Monday to Friday.

The Anniversary Giveaway is a free giveaway where we will be mailing out the prizes to players, so be sure to clear your mailbox! How can you be a part of the giveaway? Your account must be created prior to March 11th and login during next week, (Monday March 15th to Friday March 19th) for at least one hour at a given session. This means that you have to stay logged in for at LEAST one hour on any of those given days. Everyone who meets those two requirements will receive a Rapid Raptor Transformation Card. In addition, if you created a character and logged in one month after the game was released, between March 17th and April 17th 2009 you will receive a Rapid Raptor Pet as well as the Transformation Card. Only one character per account will receive the prizes. The pets will not be given to alt accounts even if they were all created prior to April 17th, 2009, one per person.

The Journey through ESO is a forum writing event. This is a short recap of your adventures during the first year of the game. You can write on whatever topic you want, whether it's about your first alliance or all the friends you met in the year. The only requirement is that you keep it under 250 words. On Monday, a thread will be created in the events forums and you have until Friday, 5:00 PM Pacific to submit your entries. The winner will be chosen by how a panel of judges, based on how interesting, funny or heartwarming the recap is. The winner of this event will win a unique 1 hour GM tour of the world, getting the inside scoop about the renaming of certain items / places or the impact of the location in the storyline.

The Imbue Challenge is a new event where players will race to see who can imbue the designated gear the highest without using auxiliary items (no lightbender stones, etherlaced crystals, or stones of peace). Players will have to RSVP for this event on the forums. This is a first come first serve event. We will be able to accept up to 100 players per server. Everybody will be divided into groups, and will be provided with a piece of gear. Your group will have 2 minutes after receiving the gear, and the player in the group who has the highest imbue level and turns it in to the GM the fastest will win and receive a +4 Stone of Peace. The top 2 from each group will also advance to the second grouping, where there will be another race. The player with the highest imbue level from the group will receive a +5 Stone of Peace. The winners of each of the second groups will then be invited for the final showdown! The winner of the final grouping will receive a fancy new +6 Stone of Peace.

The 10 Meld Challenge is a challenge that will last from Monday to Friday. On Monday at 11:00 AM Pacific we will announce a pet you have to successfully meld 10 times. The pet will have to keep its appearance. The statistics will not matter. You have until Friday to turn in the item. GM's will be on each server at 6:00 PM Pacific time for you to trade us the pet. If you successfully meld the designated pet 10 times without its appearance changed, you will win an awesome new pet, to be determined by a forum poll. We will have a poll in the forums where players can pick between a Grim Totem pet or a Kentauride Pet, the pet with the most votes will be the prize for this event. If you finish your meld before that time and want to turn it in, you can mail it to "Loonie"

The final event is the Server EXP competition. The Server EXP competition is made up of 3 events. Both servers will participate in all three events, and for each of those events your server wins, you will win one day of server double exp on the weekend. The first event, which will be on Tuesday, is a forum event where players will be given 20 sets of pictures. Each set of picture will have a GM in only one picture. Anybody can submit answers, and the person who gets all 20 correct within 2 hours will help their server win one day of double exp. If nobody gets all 20 correct, the player who answered the most correct first (if two people get 18 correct, whoever answered first is the winner) will get a day of double exp for their server.

The second Server EXP competition is an In Game Quiz Contest. GMs will be on both servers on Wednesday at 2 PM Pacific. Questions will be asked in Pokari on Realm 4. We will post questions for both servers at the exact same time, whichever server gets it first will get a point. The server with the most points after 15 questions will win one day of double exp.

The final event for the Server EXP competition is a Bake Sale competition. GMs will be setting up a vend shop on both servers, whichever server can purchase the most items from the shop after 4 hours will be declared the winners and earn one day of double exp.

Here is the schedule:
Monday 11:00 AM Pacific – 10 Meld Challenge Pet Announced
Monday 1:00 PM Pacific to 3:00 PM Pacific – Forum Event: Which Picture has the GM
Tuesday 2:00 PM Pacific to 3:00 PM Pacific – In Game Quiz Contest
Wednesday 2:00 PM Pacific to 6:00 PM Pacific – Server Bake Sale
Thursday 1:00 PM Pacific to 3:00 PM Pacific – Fort Phoenix Imbue Challenge
4:00 PM Pacific to 6:00 PM Pacific – Ancestral Ruins Imbue Challenge
Friday 6:00 PM Pacific to 7:00 PM Pacific – Collection of 10 Meld Challenge Pets

More details of each individual event will be posted in a seperate thread in the forum. We hope everybody can join us in all the events we are running to celebrate our One Year Anniversary!
Next Article
Olympus Games announced this week the launch of a new Kickstarter campaign to help fund the development of its upcoming mod management platfor...
by MissyS
Valkyrie Anatomia - The Origin - is the next installment of the Valkyrie Profile series, and returns on April 4th, 2019.
by Ragachak
GTArcade is incredibly excited to announce the closed beta launch of their first ever 3-D browser game: Magerealm!
by MissyS