Ether Saga Odyssey launches Future's End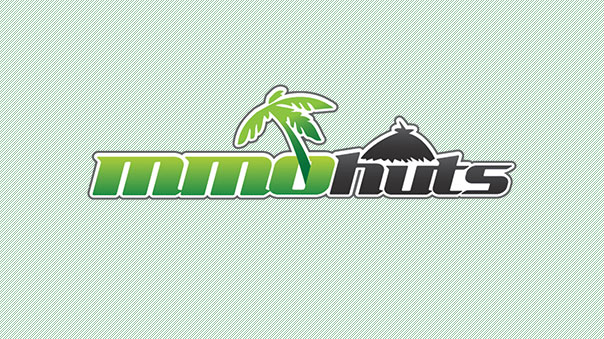 The Future's End update has launched on Ether Saga Online servers today.
The content update features two new instances, Twisted Moon and Sacred Hunt, in a new area designed to challenge players level 106 or higher. These areas feature epic bosses, PvE arena combat, and new gear, including the Dragon Lord and Genesis gear sets. Also added is a new glyph system, where players can activate magical glyphs to add new bonuses to their equipment, and the Mogui signets, that can be equipped to increase skills, damage output, and magic attack range.
As part of the content release, all players can redeem a special pack of goods that includes mounts, potions, gear, and double experience boosts.
Ether Saga Odyssey is published by Perfect World Entertainment, which also publishes Perfect World International and Forsaken World.
Ether Saga Odyssey: Future's End Screenshots:
Source:
ETHER SAGA ODYSSEY LAUNCHES FUTURE'S END CONTENT UPDATE

New adventures and bigger challenges for even the most hardcore players

August 18, 2011 – Foster City, Calif. – Perfect World Entertainment Inc., a wholly owned US subsidiary of Perfect World Co., Ltd. (NASDAQ: PWRD), today launched the Future's End content update for its free-to-play fantasy adventure MMORPG, Ether Saga Odyssey. Faced with extinction, the mortals of Middle Kingdom join forces to save their race and battle even tougher monsters including the legendary Risen Phoenix.

The Future's End content update will present some of the most challenging content seen in Ether Saga Odyssey thus far.  In Twisted Moon and Sacred Hunt, two new instances, players will fight epic bosses as well as a horde of monsters in twenty rounds of arena combat that get progressively harder and yield richer rewards. Within the new zone, players level 106 and above will get to stalk elusive prey and battle vile beasts as they explore the lush expansive area.

"Ether Saga Odyssey is based in a fun filled realm where players can turn into monsters and utilize combat pets, but this content update will add another dimension to the game by featuring high level content for its most hardcore players," said Aaron Potter, Product Manager for Ether Saga Odyssey.

Additional features in the Future's End content update include:
• Advanced Weapon System – Players can now further equip their character with the new powerful Dragon Lord and Genesis gear sets
• Glyph System – Gain new attributes and higher stats by activating these magical glyphs that will fortify equipment.
• Mogui Signets – Equip your character with powerful signets that will bolster your skills, increase damage output and magical attack range

To celebrate the emergence of Future's End, all existing and new users will get to redeem a goodie pack containing a different set of items as players level up including two never before released mounts, potions, powerful gear, and double EXP.

For more information on how to redeem the item pack, visit: http://eso.perfectworld.com/futures_end. To download the game and start playing, visit: http://eso.perfectworld.com/
Next Article
Space Wars: Interstellar Empires, a turn-based strategy MMO from ToHeroes and Desert Owl Games, is releasing a downloadable ship viewer.
by MissyS
FINAL FANTASY XIV: Heavensward features a new story that plunges adventurers into the heart of the Dragonsong War.
by MissyS
I wanted to stray away from "winners" and "losers" because, at the end of the day, we all win.
by Ragachak