ESL brings esports to San Jose's SAP Center with Intel Extreme Masters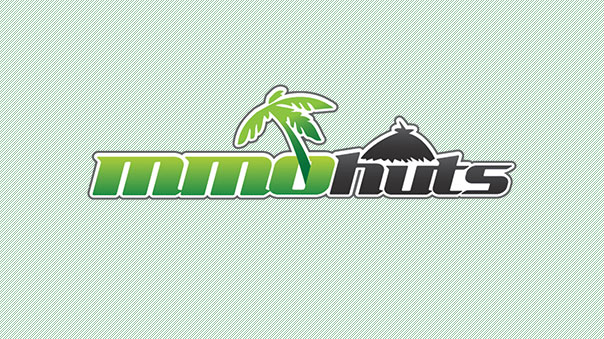 ESL, the world's leading independent esports brand, will bring Intel Extreme Masters to the largest sports venue in its history. Housed in the SAP Center, home to the NHL's San Jose Sharks, the event is set to host League of Legends and StarCraft® II: Heart of the Swarm competitions on December 6-7, 2014. Adding a global spotlight, this landmark event will be live streamed on Twitch.
San Jose will act as the seventh Intel Extreme Masters tournament in the US since the tour started in 2006 and the first ever standalone event in North America. As such, it will be a milestone for both ESL and the gaming community.
"It is a massive challenge and a massive opportunity for us. This is the new frontier," says Michal Blicharz, Managing Director Pro Gaming at ESL. "We are the first independent esports content creators to run an event of this scale inside a US sports stadium. It's a chance for gaming fans to prove that their hobby belongs in the spotlight."
The SAP Center in San Jose regularly plays host to Olympic athletes and Grammy award-winners, boasting over 150 events a year. For the first time in the venue's history it will fuse the sports and entertainment events it is used to, into one: Intel Extreme Masters San Jose. With a capacity of over 18,000, the venue is set to welcome one of the largest esports events in North America.
"SAP Center at San Jose continually looks to add new and exciting entertainment options to our event schedule that appeal to a variety of fans both locally and on a national and international level," said Jim Goddard, Executive Vice President of Business & Building Operations, SAP Center in San Jose. "We are pleased to be working with ESL and Intel to bring Intel Extreme Masters to the Bay Area, an area known for its contributions to the gaming industry and an area that is home to many top gamers and video game enthusiasts. We look forward to hosting a successful and entertaining event in December."
The tournament in San Jose will also be a milestone for Intel whose headquarters are a short drive away from the SAP Center. Intel has been a title sponsor for the Intel Extreme Masters for nine years.
"When we started this sponsorship in 2006 it was an investment with the hope that gaming would some day reach the size it is today," says George Woo, Event and Sponsorship Programs Manager at Intel. "It feels fantastic to see it pay off and to be able to showcase Intel Extreme Masters on this scale so close to our headquarters in Santa Clara."
Ensuring a global audience, the event will be broadcast on Twitch, the world's leading live video platform and community for gamers. ESL estimates the event will attract 4.5 million viewers online.
"There is no greater example of the rise of esports in the US than the proliferation of stadium-hosted events," said Kevin Lin, COO, Twitch. "With the Intel Extreme Masters at SAP Center being one of many for ESL this year, esports have officially arrived, with Twitch providing a window into this phenomenon on a worldwide scale."
For more information please visit the official tournament website at www.intelextrememasters.com or ESL's online news portal at www.eslgaming.com.
Next Article
Wargaming, the leading free-to-play massively multiplayer online developer and publisher, is excited to release a brand-new cinematic trailer ...
by MissyS
Dark Eden is unveiling a promotion where players can claim rewards by creating a 3rd class promoted character instantly.
by Ragachak
Obsidian Entertainment continues to refine Armored Warfare in continued stress testing as open beta draws near.
by DizzyPW