Epsilon Teases Upcoming Early Access Tests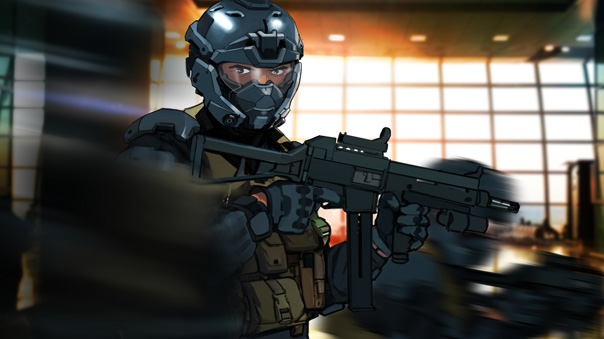 Serellan, LLC, a small independent video game studio staffed with industry veterans who have worked on franchises such as Ghost Recon, Halo, Shadows of Mordor, Mad Max, Killzone, SOCOM, MAG, Need for Speed, SWAT and more; announced today that their Unreal 4 powered squad based stealth action shooter is being readied for closed alpha testing in the next few weeks.
"Serellan is very excited to let our community get an early look at the game, before it is released on Steam Early Access. All of the Kickstarters of our previous title and a select group of community members will be invited to participate, and we look forward to getting their feedback on the game," said Christian Allen, CEO and Creative Director at Serellan. "Epsilon focuses on pre-planning, tactics, and gadgets over linear cinematic shoot-em up gameplay, and community involvement is a key goal of our studio. It's in our DNA."
Epsilon is planned for release on Steam Early Access this fall.
Previously, Serellan has announced that all Kickstarter backers of their last title, TAKEDOWN: Red Sabre will also be receiving Epsilon for free. Unlike past projects, Serellan is self-publishing Epsilon as a completely independent studio. The price point for Epsilon has yet to be announced, but Christian states, "It will be based on the amount of content launched with the Early Access version, and then adjusted as we work with the community to add more features, content, and gameplay based on their feedback."
Serellan, which is a disabled veteran owned company, is working with several veteran groups to donate portions of the proceeds from the game to benefit veterans and active-duty military members.
Serellan initially demoed Epsilon at PAX Prime at the end of August at the Razer booth.
Game developer and publisher GTArcade is proud to announce Spirit Guardian will officially launch worldwide on July 24th for iOS.
by MissyS
Besides its late 19th century theme, Steam Hammer sets itself apart from similar titles by focusing on PvP and skill development.
by Mikedot
Starfall Tactics, an MMO Real-time Wargame which features intense tactical battles, is giving you the last opportunity to play the game.
by MissyS