Entropia Universe Begins Summer Mayhem 2019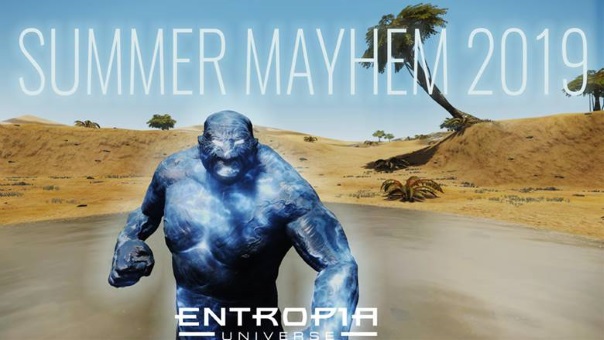 MindArk is once again hosting their Summer Mayhem event, for Entropia Universe, and it has already begun. The Summer Mayhem competition will also run until July 1st, 2019. Mul mutants have experienced an increase in aggressive behavior, according to the Colonial Xenobiological Institute. This is due to Eomon pheromones in the atmosphere, and players can prove themselves by defeating the Ascended Mulmun and protect Planet Calypso. Upon entering the ritual area, participating players will be timed, with the best earning some of Entropia Universe's most coveted prizes.
In addition to the Ascended Mulmun timed assault competition, players can also join in for Mayhem Annihilation gameplay. After activating the mysterious pile of skulls near the event entrance, players must kill spawned creatures to accumulate as many points as possible over a limited time. The players who earn the most points will earn additional valuable prizes. For more information on the event rules, details and prizes, click the link below.
Next Article
Warner Bros. Interactive Entertainment and DC Entertainment released a behind-the-scenes look at Infinite Crisis, a new game in development by...
by MissyS
Do all MMOs absolutely have to require a 1080 and an i7/i9? Of course not - not everyone has the same PC.
by Ragachak
After a little time off for much-needed rest and relaxation, the team behind Mankind Reborn released their 11th developer blog.
by Ragachak