Engineer Elite Specialization Revealed for Guild Wars 2: Heart of Thorns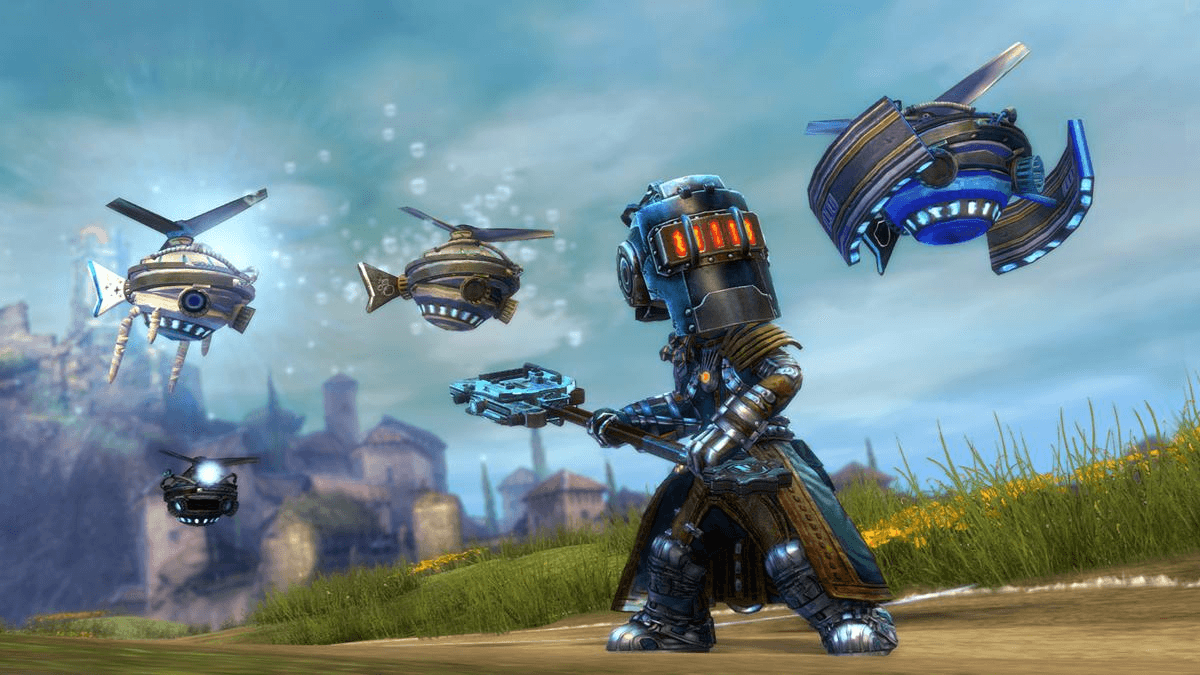 ArenaNet announced today the penultimate elite specialization for the engineer profession coming to Guild Wars 2: Heart of Thorns. Meet the scrapper!
The scrapper transforms the engineer profession, which relies on a mixture of automated turrets and projectile weapons to deal damage from afar. Scrappers give engineers the ability to wield a hammer as a new weapon, dealing more direct damage with tank-like, close combat abilities. In addition to the new hammer weapon, the scrapper gives engineers multiple new attack strategies which utilize new traits, new toolbelt skills, and miniature mechs that spawn on the battlefield to take down enemies and support allies utilizing a myriad of imaginative mechanics.
More information about these miniature mechs and other skills exclusive to the engineer elite specialization are revealed in a new developer blog from Game Designer Irenio Calmon-Huang, which can be read here.
And if that wasn't enough, world-first live-gameplay of the scrapper elite specialization will debut on Friday, September 18 during ArenaNet's weekly livestream show, Points of Interest. The broadcast begins at 12 p.m. PT exclusively on the Guild Wars 2 Twitch Channel.
Next Article
WeMade Entertainment USA, the US-based publishing arm of leading online game company WeMade Entertainment, today announced the commercial laun...
by MissyS
Today, NCSoft has announced its first playtest for its MOBA Master X Master (MXM).
by MissyS