En Masse Entertainment Announces "Zombies Monsters Robots (ZMR)"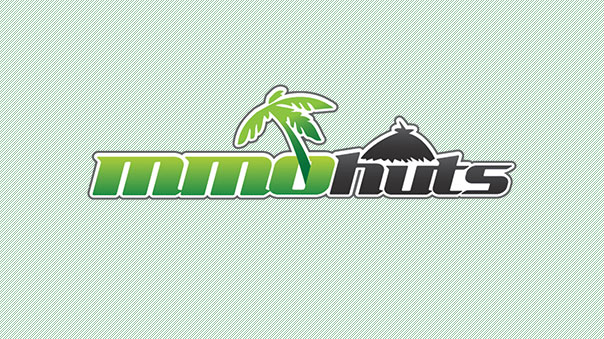 En Masse Entertainment has announced the intense third person shooter, Zombies Monsters Robots (ZMR), for PC. Set in an alternate world where the invention of portal technology has lured cross-dimensional creatures to Earth and humanity finds itself under attack, ZMR pits gamers against a bevy of hostile foes. Players will fight back with guns, guts, and gear for an edge-of-the-seat, take-no-prisoners shooter experience. Currently in development from Yingpei Games, formerly known as Epic Games China, ZMR will launch free-to-play on PC this summer.
"We are excited because ZMR brings a fresh and thrilling experience to PC shooters. Playing the huge variety of co-op missions, facing crazy monsters and boss battles, and the intense PvP is going to keep gamers coming back for more," said Chris Lee, CEO of En Masse Entertainment. "And in keeping with our philosophy of delivering great games and great service, we can't wait to let players jump into the awesome action of ZMR, while we will provide our trademark level of player support and a continuous stream of monthly updates."
Recently shown at this year's Game Developer's Conference, ZMR pits players against an unexpected assortment of enemies, environments, and game modes. Gamers will battle monstrous enemies and bosses across a wide range of co-op campaigns and wave-based survival missions as well as fight other players in fierce head-to-head shootouts. Up to eight players can participate in co-op play while competitive modes support up to sixteen players. With a deep arsenal of customizable guns and gear, gamers will need to make every shot count as they enter a war against infectious zombies, abominable monsters, and murderous robots hell-bent on destroying mankind. Dynamic cover, blind fire, dodging, and active reload systems combine for strategic gameplay in which no two missions are alike, traversing locales from lush jungles to gritty industrial districts.
En Masse Entertainment is working closely with Yingpei Games to start alpha testing in April in preparation for a full launch in early summer.
For more information, visit www.playzmr.com
Next Article
Today, online games publisher InnoGames and Development Studio Ticking Bomb Games announced the discontinuation of the pirate-MMO Kartuga.
by MissyS
Wargaming's TCG, World of Tanks Generals, is now available in Closed Beta for iOS (iPad 2 or higher).
by MissyS
In a message from Sony Online Entertainment, Wizardry Online official launch has been postponed until January 30th to allow extra time for lau...
by JamesBl0nde