EMPIRE: Age of Knights is Next Goodgame Studios Title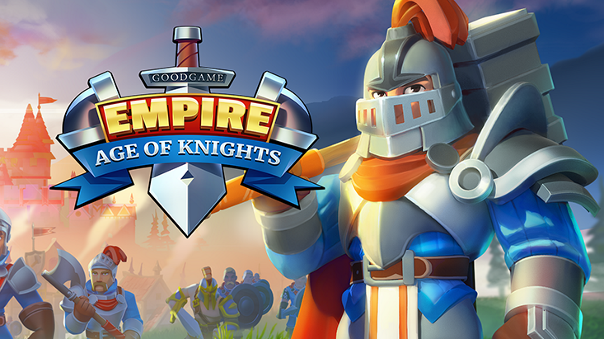 Goodgame Studios announce their next title, with the medieval fantasy strategy game EMPIRE: Age of Knights. In EMPIRE: Age of Knights, players become a mighty knight and defend their kingdom from rampaging orcs, while also building upgrades to their castle. Players will unlock greater options and new territories to explore, while tactically striking at their foes for valor (and rewards).
Players will also actively choose the way they wish to play the game: whether it's cooperative and peaceful, or aggressive, focused instead of growth of their empire. There are plenty of quests and challenges outside of the castle proper, where players fight off orc invaders and seek out fame and fortune on treasure hunts. EMPIRE: Age of Knights is available in select markets on both Google Play and the App Store. Other Android players can pre-register on the Google Play store.
Simon Andrews, Studio Head for EMPIRE: Age of Knights discussed the upcoming title:
We are excited to finally launch a brand new medieval EMPIRE game. Age of Knights will complement our highly successful EMPIRE and EMPIRE: Four Kingdoms games giving our players new experiences to enjoy and explore. From a completely new art style to the very unique game features we believe Age of Knights offers a very fresh approach to this well established genre.
Joycity is proud to announce that 3on3 FreeStyle has hit its first year on the Xbox One console.
by Ragachak
WEBZEN has joined forces with René Veilleux and his team of great voice actors at Verité Entertainment to work on MU Legend.
by Ragachak
Guild Wars 2: Reaper Specialization Revealed - The third of nine elite specializations
by Mikedot