Elyon: Paladin Class Now Available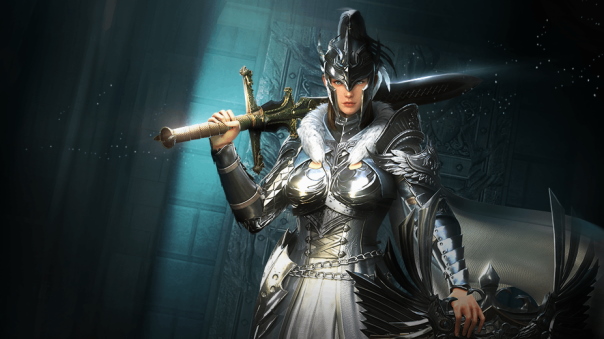 Press Release
Kakao Games and Bluehole Studio are excited to announce Elyon's new Paladin class is now available in-game for all players, with a celebration event taking place between May 25 until June 6 to mark the occasion.
Bringing a unique blend of action and tactical gameplay to Elyon, the Paladin strikes the balance between a Support and Tank role, allowing players to freely swap between both playstyles to adapt to a variety of situations. For those looking for a unique experience, the Paladin is a perfect new class to try out.
As ancient guardians of Harth, Paladins were disciples of the prophet Metaton, who taught them to understand the flow of Mana and followed the conviction to protect Harth from those who wrongly use Mana. Although their bloodline was almost severed after the fall of Ancient Harth, their noble mission once again calls upon them to protect the continent during the war between Vulpin and Ontari.
To celebrate the release of the Paladin class in Elyon, Twitch Drops will be taking place between May 25 – June 6, with a host of valuable rewards to help players progress faster. Those viewing participating streamers will get the following rewards:
Daily (1hr): Hunting EXP Gain +300% Potion x2
3 hours: [Account] Blessed Refined Weapon Enhance Stone x3
5 hours: Armlet Enhance Stone x50
7 hours: [Bind] Level 6 Runestone Selection Chest x1
Visit here for all the Twitch Drops details.
Additionally, an array of in-game events will be taking place over the course of the next few weeks, rewarding players with numerous items such as Luminus, Pets, legendary transcendent stones, EXP gain potions, and a lot more. For more details on the events, new items, changes in content, and much more, read the full patch notes here.
Next Article
InnoGames has launched the closed beta for Forge of Empires.
by MissyS
GamerFitNation Inc's CEO, Antward Pearman, has called for a Day of Cease Fire on all online shooters on Friday, December 21, 2012.
by MissyS
Tune in tonight (5/29) to check out how the development is going!
by MissyS