Elsword Reveals Raven's Weapon Taker Class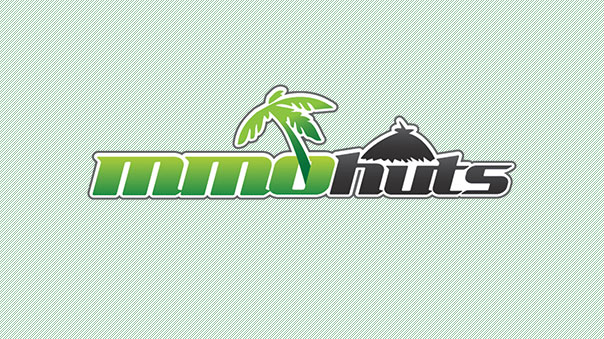 Today Kill3rCombo, publisher of the hit free-to-play action MMORPG Elsword, unleashes its latest class for the dark and deadly character Raven. With intense firepower and a brand-new "overheat" mode, the Weapon Taker class turns Raven into a force to be reckoned with. This new class is part of the on-going Elsword Transformation series; a multi-month campaign delivering a new class for each of the six unique Elsword characters.
Elsword's mercenary character Raven becomes even more menacing with Weapon Taker's new abilities. His giant metal claw turns into a virtual weapon of mass destruction with aggressive high-caliber attacks. Weapon Taker's standout feature is a new "overheat" mode which deals extra incendiary damage to enemies, while injuring Raven himself. "Overheat" mode poses a particularly tricky strategic question for the game's deep PvP mode, will players choose to do extra damage but leave themselves vulnerable as a result?
Grafted on him against his will, Raven's claw is central to his fighting style and his mercurial personality. While it gives him great power, Raven's claw forever tempts him to unleash his rage in a carnival of wanton destruction. The result is a constant struggle to maintain sanity. As a Weapon Taker, Raven uses his mechanical prowess to modify his claw, giving it additional firepower and giving him another chance at control.
Next Article
News from the MMO universe on Trion closures, World of Tanks league events, and War Thunder on Steam
by Guest
SEGA Networks co., Ltd. and gumi Inc. have announced the latest expansion for line defense role-playing game Chain Chronicle. The expansion in...
by Mikedot
World of Warcraft is set to go free to play. We have confirmed this with numerous sources within Blizzard Entertainment.
by Guest