Elsword Releases New Content Update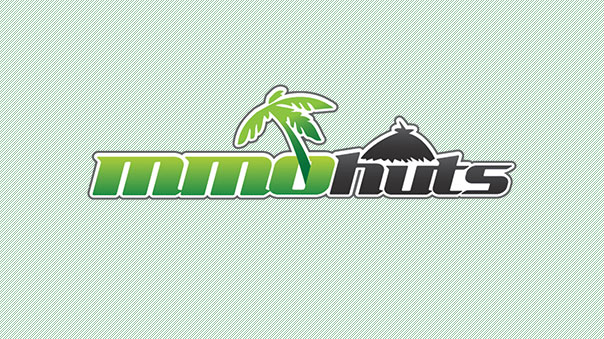 Elsword has brought in the new year with a brand new update.  The game promises new landscapes and dungeons, as well as new opponents and bosses.
The game has also introduced "Hell Mode" for players wanting a significant challenge to their dungeons.  The new dungeons also feature never before seen bosses and enemies.  They are designed to match a player's skill, so newbies and pros alike can find a significant challenge waiting for them.
Elsword is published by Kill3rCombo.
Elsword Gameplay Screenshot

Source:
Online Action Game Elsword Welcomes New Year with Intense Content Update

IRVINE, Calif. – Jan. 19, 2011 – Ringing in the New Year with brand new content, massively multiplayer online (MMO) game Elsword is now offering players fresh arenas where they can put their melee skills to the test. Breathing new life into familiar territories, the expanded manga-themed worlds will feature new landscapes and dungeons to explore, as well as imposing, new adversaries to battle.

Located in the worlds of Elder, Bethma and Altera, these all new dungeons feature never before seen bosses and enemies. The secret dungeons are designed to match a player's skill level, so both beginners and more advanced gamers will find a challenge.  For the most enthusiastic and seasoned players, this update also includes "Hell Mode," offering the most extreme dungeon grinds yet!

In Elsword, gamers can choose from five specialized and customizable characters as they explore immersive maps and battle to complete dynamic quests. As players progress through the game, they can evolve their fighting styles by upgrading to new job classes and watch as their chosen character matures and gains more fierce abilities and combos. With intuitive and straightforward controls, Elsword offers players of all skill levels the chance to defeat enemies and deal damage, either on a solo mission or cooperatively in a party of up to four players. For those who welcome a challenge, Elsword also delivers action-packed player-versus-player (PvP) combat.

To play Elsword and experience the latest features, please visit: http://www.elswordonline.com/.
For Elsword information and assets, including a brand new video, please visit: http://gamespress.com/product.asp?c=%2FU%2F%27%3E.
Next Article
There are a few really big highlights that we're going to hit here, and while there aren't huge mountains of changes, each are gigantic.
by Ragachak
Studio Wildcard has announced today that it has launched the TEK Tier content update for ARK: Survival Evolved on console.
by MissyS