Elsword Masters of the Arena Reveals Massive Season 3 Overhaul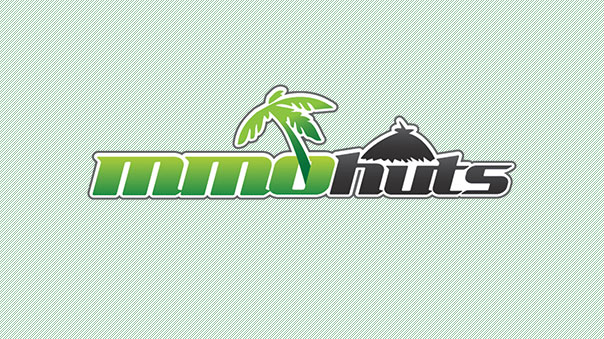 KOG has revealed the details for its massive PvP update in Elsword, called "Masters of the Arena."
Masters of the Arena is designed to usher in PvP Season 3, along with some serious character balance to improve gameplay for everyone. The update also includes some upgrades and welcome changes. Here's a breakdown of what to expect as the update begins September 17th.
PvP Upgrades
PvP will now grant more EXP. Additional features coming include improved sparring equipment, a rank gauge, the ability to select three map exceptions, and the ability to block specific players in PvP through Block Chat. Pets will get new or improved skills, becoming able to do more damage, and many titles will be revamped to offer more stats. Additionally, players can now purchase Skill Tree Pages, which allow players to have multiple Skill Tree setups.
Character Balance
Elsword: 15 skill adjustments, streamlined combos, improved Sword Knight and Lord Knight skills, and Explosive Fist Skill Note damage rate tweaks.
Aisha: 20 skill adjustments, some combo moves enhanced, improved Dark Magician and Void Princess skills, and Ice Storm Skill Note effect corrected.
Rena: Fixes for Assault Kick, Spinning Kick, Slide Double Kick, Rail Stinger, ZXXX; MP cost decrease and damage increase for Trapping Arrow; and Flexible Movement and Airelinna tweaks.
Raven: 10 skills and combos adjusted, improved appearance, various fixes.
Eve: Seven skill improvements for Code Empress, 5 skill tweaks for base job, multiple fixes.
Chung: Enhanced combo moves, over 50 skills adjusted, various fixes.
Ara: Over 40 skills improved; tweaks to Skill Notes Wobbly, Second One is Real, Shadow Spear Technique; various fixes.
Elesis: 14 skills improed, combo enhancements, various fixes.
Add: Improvements for EMP Shock, Quicksilver Accel, Mind Break; various fixes.
You can learn more about the update event here.
Next Article
Insane Unity is excited to announce that their breakout title, Win That War! is now available on Steam for Windows PC!
by MissyS
Today, Google's Niantic Labs introduced the Recruiter Medal to Ingress, a new way to reward Ingress Agents for successfully recruiting new A...
by MissyS
You are a Space Marine in the service of the Emperor! Cowardice does not become you! Set ablaze the alien, and delve into the Space Hulks!
by Ragachak