Elsword Introduces Monster Collection System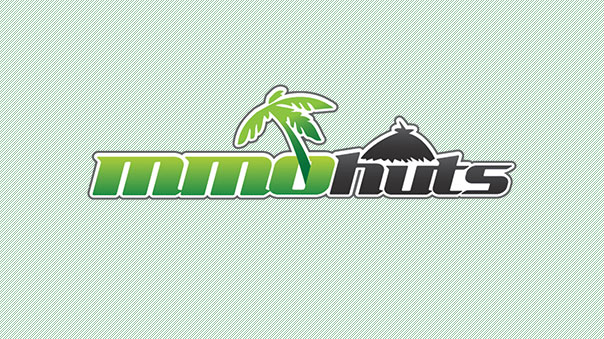 Kill3rCombo, publisher of the hit free-to-play action MMORPG Elsword, has introduced a brand new system to the game that allows players to collect and summon more than 60 different monsters from Elsword's seven distinct worlds. Whether summoning monsters to fight alongside you in the action MMO's numerous dungeons or collecting as many cards as you can for bragging rights, the new monster card system delivers both excitement and depth.
Each of the 60 different monster cards dropped by enemies can be used to summon a separate ferocious ally. Summoned monsters can unleash the same abilities as their wild versions, including using special skills and attacks. Monster cards include everything from energetic armadillos to massive demons, and everything in between.
Players will need to choose carefully when to activate their cards – once a monster is summoned, a card will be used up. However, monster cards can be activated repeatedly in the training room without being used up, so fighters can experiment with the cards they like best without having to hunt down multiple copies. For a limited time, two special phoru creatures will be available for summoning. The first is a mysterious and heroic phoru named "Welliam", who is based on the fan favorite character William Phoru. The second is a diabolical phoru based on the evil demon lord Ran. Players looking to collect all the cards or trade for their favorite monsters, will not want to miss these two exclusive creatures.
Elsword is also gearing up for its 2nd year anniversary on May 4th. Players can begin questing for anniversary goodies now. During Anniversary Festival Week from 5/1 – 5/7, a commemorative "Aisha" coin will become available and players can also earn great items by playing Elsword daily.
Next Article
ESL TV Studios and Anaheim Convention Center to host Blizzard Entertainment's year-end eSports World Championships
by Mikedot
Allstar Games, a newly launched UK focused arm of a successful Asian mobile publisher, is pleased to announce its arrival in the west with All...
by Mikedot
Duelyst, the collectible tactics game from Counterplay Games, will officially launch on April 27, 2016.
by MissyS