Elsword celebrates first anniversary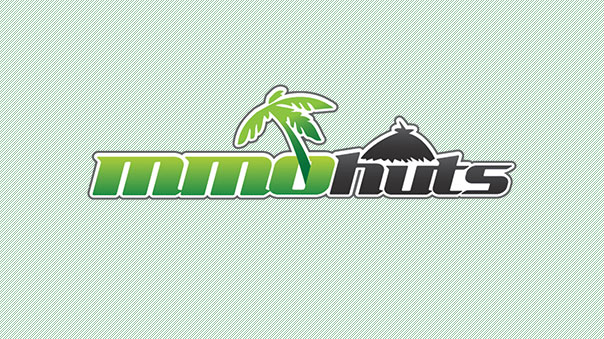 Elsword is now celebrating its first year anniversary with special events through May 8.
In game features include the ability to craft Anniversary Cubes (which will grant special rewards for their completion including Ariel Magic Amulets), purchasable Anniversary Cakes, exclusive Anniversary Coins, play time bonuses for players who stay logged in for more than an hour (including Accessory Cubes and Fluorite Ore Exchange Tickets) and increased drop rates and experience from May 4 through the weekend.
Players can also enter a raffle between May 4 and May 6 by picking up their raffle ticket from the in-game mailbox, for a chance to win a custom-skinned Nintendo 3DS.
Elsword Gameplay Screenshot
Source:
Online Action Game Elsword Celebrates First Anniversary

Award-winning Anime-Style Beat-'Em-Up Offers Players Exclusive Prize Giveaway

IRVINE, Calif. – May 1, 2012 – Manga-themed massively multiplayer online (MMO) game Elsword is turning one! To commemorate this milestone, Kill3rCombo is not only gearing up with in-game activities and bonuses, but is also awarding five lucky players with custom-skinned Nintendo 3DS Portable Gaming Systems. Beginning Friday, May 4 through Sunday, May 6 gamers can enter the raffle by claiming the "3DS Raffle Ticket" item from the in-game mailbox, and continue playing as usual. Winners will be announced on Wednesday May, 9 and will be contacted by the Elsword team.

"As with any new business venture in North America, we were both apprehensive and hopeful that online gamers would receive Elsword as well as audiences overseas have," said Ben Colayco, CEO of Kill3rCombo. "Now, as we celebrate Elsword's first anniversary, we are proud that the game continues to grow and has found its niche within the gaming community as the recipient of the 2011 OnRPG Online Gaming Awards Best Side-Scroller."

Anniversary in-game festivities are live now and will continue through Tuesday, May 8. All-new features include:

·       Anniversary Cubes – Coupons will be awarded to players who craft special Anniversary Cubes which contain special rewards, including rare Ariel Magic Amulets!
·       Anniversary Cake – Now available for purchase, cakes provide 50 percent HP Recovery and Cure Effects.
·       Limited time Anniversary Coin – The exclusive Anniversary Coin accessory can be purchased from Luriel, and will only be available during the event.
·       Play time bonus – Players who are logged in for more than one hour will receive special rewards, such as Accessory Cubes, Ariel's Ice Burner and Fluorite Ore Exchange Tickets.
·       Increased drop rate – Starting on Friday, May 4 through the weekend, there will be a two time drop rate increase and EXP during specific times.

In Elsword, gamers can choose from five specialized and customizable characters as they explore immersive maps and battle to complete dynamic quests. As players progress through the game, they can evolve their fighting styles by upgrading to new job classes and watch as their chosen character matures and gains more fierce abilities and combos. With intuitive and straightforward controls, Elsword offers players of all skill levels the chance to defeat enemies and deal damage, either on a solo mission or cooperatively in a party of up to four players. For those who welcome a challenge, Elsword also delivers action-packed player-versus-player (PvP) combat.
Windward, an action-packed sandbox game set on the open oceans, has dropped anchor on Steam for Windows, Mac and Linux.
by MissyS
Dragon Nest, free MMORPG from Nexon, is already a big success in China. In its open beta, Dragon Nest has reached over 400,000 concurrent onli...
by Guest
Gather your Alliance and prepare for war! Take down your enemy's city wall and defend your towers to the last man. This new playmode will al...
by Mikedot