Elite Lord of Alliance Releases Patch 3.2 The Lost Temple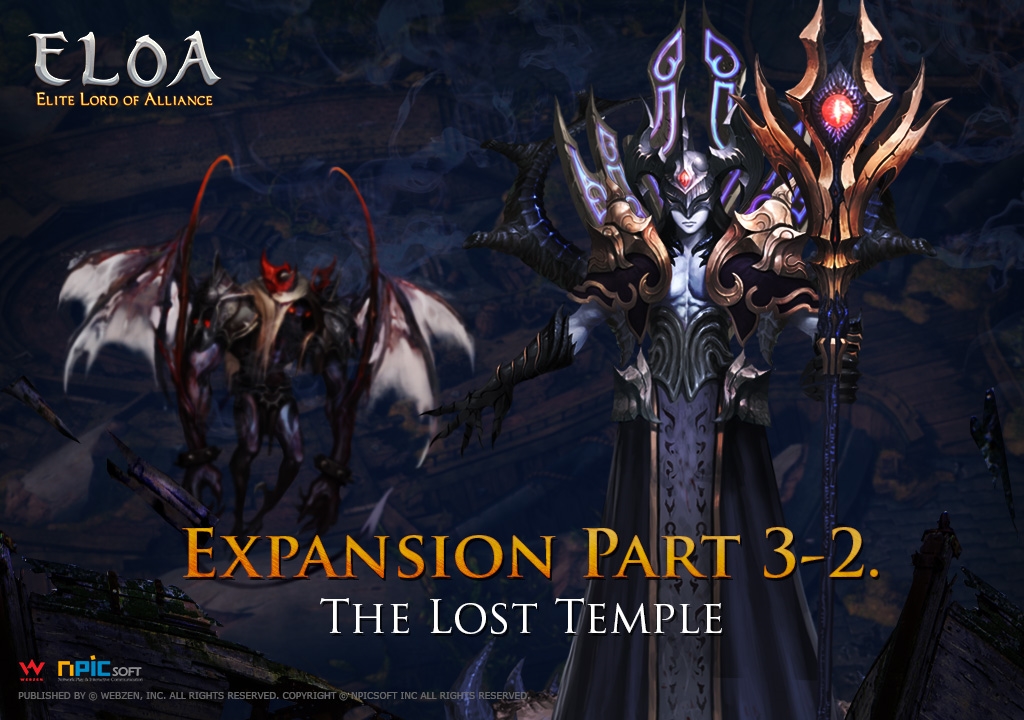 WEBZEN, a global developer and publisher of free-to-play games, announced the official release of "The Lost Temple", expansion 3.2 of its triple-action hack 'n' slash MMORPG ELOA: Elite Lord of Alliance.
ELOA: Elite Lord of Alliance is an anime-inspired triple-action hack 'n' slash MMORPG, with classic action RPG elements and unique dynamic 3-combat-stance gameplay. With this latest update, players will experience a challenging new raid dungeon. "Lost Temple" is a ruined place, abandoned long ago and tangled with vines. Only players with a level 40 character (and 1020 Mettle or more) are allowed to enter the new dungeon, where new monsters and final bosses such as Mabo, Shed and Nemegaz will await challengers. Since all bosses have their own 1-hit fatal attack, avoiding annihilation will be the most important tactic in helping players defeat enemies and get Lv. 40 unique weapons for all classes.
Along with the new raid dungeon, the ELOA team is organising a dungeon hunter event from February 16th until the weekly maintenance on February 23rd, 2016 (UTC). The first three players (including all party members) of each server who submit their dungeon-clear screenshots of the Lost Temple in the event thread on the official ELOA forum, will get the Happy Phillos Uniform Collection: A costume that changes their characters' appearance. Additionally, the best screenshot from each sever will be selected by ELOA's GM (Game Master), and an attendance-check event will be held until the end of February.
Furthermore, expansion 3.2 will introduce many improvements to the game, including the chat system, cash shop and bug fixes.
During the Teppen Asia Japan Premiere event in Tokyo, Teppen GungHo Online revealed that the game is now available in Asia!
by Ragachak
ARK: Survival Evolved is available now for Mac and Linux on Steam Early Access.
by MissyS
The Super Adventure Festival has officially kicked off in Guild Wars 2. Danger, Excitement, and Bee Dogs await!
by Ragachak