Eligium Releases Game Stats, Announces Rewards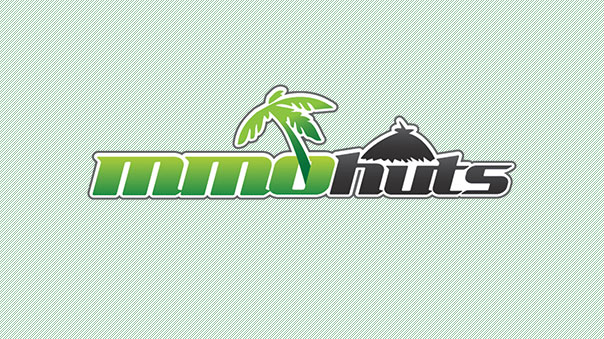 Frogster Interactive has announced numbers on the start of Eligium, regarding guilds and players alike.  Since mid-February, over 20 million monsters have been killed.  The highest level character is currently 53, in a game that has a level 60 cap.
Frogster also plans on rewarding all active beta testers.  For most players, this will be an in-game title.  Players over level 25 may also receive a free gift by talking to an NPC found in any major city.  An additional English server will be opening soon, and an ongoing competition will also reward the winner with a very large piece of decorative artwork.
Frogster also publishes Runes of Magic and Raiderz.
Eligium Gameplay Screenshot
Source:
Eligium – Round One – Fight!

Players from the USA, Germany, Poland and the UK are at the top of the gaming statistics

Eligium – Round One – Fight!
Players from the USA, Germany, Poland and the UK are at the top of the gaming statistics

Berlin, 15/03/2012: The open beta of ELIGIUM – The Chosen One is off to a very successful start. Already 45 guilds have been formed in the game, the largest of which counting 334 members. Although most of the guilds were created by German players, American guilds have the most members. These guilds are not only large, but also very active. Since the 15th of February, almost 22 million monsters have been killed. US players alone defeated a total of 5,903,612 beasts in their attempt to catch up with the Germans and their awe-inspiring 6,027,569 kills. The players from the UK are fourth in this ranking, behind Poland (4,173,657 kills), having killed 4,090,891 mobs so far.
At the moment, some ELIGIUM players have already succeeded in ascending to the lofty heights of character level 53, where the current level cap is 60. Nipping at their heels we have players from the UK at level 51. More importantly, this information is available for everyone in ELIGIUM's ranking system, which not only features a ranking of character levels in the game, but also of wealth, PvP status and items.

Reward for Testers
Prior to the start of beta testing, Frogster promised to reward all active players for reporting encountered errors. The main prize for the most active testers will be an in-game title, which will tell everyone about their accomplishments. In addition, for a limited time only, all beta testers above level 25 can now claim a gift by speaking to the NPC "Gift Manager", which can be found in any of the main cities on the continent of Galgaron.

Game on
Frogster will soon open another English server for ELIGIUM. Other language versions of the game will be introduced after the official release of the English version. Exact release dates will be confirmed at a later time.
Furthermore, in an ongoing competition organized by the ELIGIUM community managers, players can win a large decorative artwork (and it's not just any artwork – it measures 1 x 2.5 meters!). More details can be found on www.eligium.com where players can still sign up for the beta test. They can also follow all the game's news on ELIGIUM's Facebook profile.
Next Article
Think you have the talent, skills, and ambition to become the next Youtube Gaming Star?
by DizzyPW
Webzen has announced that from today (October 30th) until November 13th, they have multiple Halloween-themed events for their playerbase.
by Ragachak