Edge Case Games Secures $1.3 Million Funding Led by Mercia Technologies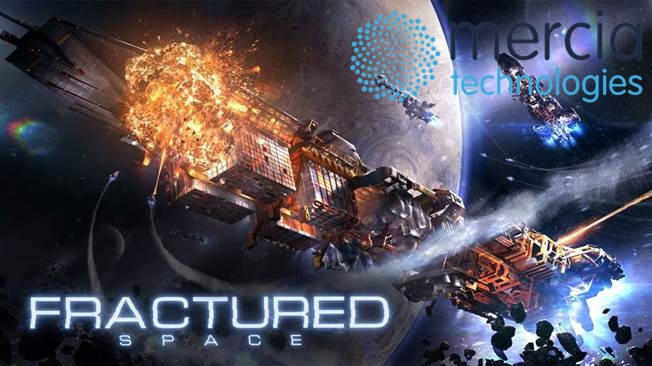 Edge Case Games, the developer and self-publisher of the space combat game Fractured Space, today announced it has received a total funding of $1.3 Million (£850,000), led by the UK-based Mercia Technologies, a premier investor in UK technology. Previously, Mercia helped the developers of the popular online football manager game, Soccer Manager, grow its audience to 10 million registered users.
The investment will accelerate development and help to push the technological boundaries of the team-based space combat game. Edge Case Games will also explore expanding the game's worldwide audience by adapting the game for the growing Asian market.
"Mercia's investment will boost the development resources available to realize our shared vision for what Fractured Space can become at launch and beyond", said James Brooksby, CEO and Co-Founder of Edge Case Games. "We are especially pleased to continue our work with Mercia's Head of Digital Mike Hayes, whose experience as former CEO of SEGA has made him a highly valuable asset to the team."
"Edge Case is an exciting young company that has the opportunity to create a large and successful worldwide brand, and we're eager to aid its growth into what could be a leading player in the online PC gaming industry", said  Mercia's Head of Digital Mike Hayes.
Having achieved critical and commercial success from their initial launch of Fractured Space on Steam's "Early Access" platform in November 2014, Edge Case Games is now planning to release a full, free-to-play version of Fractured Space late 2015. The Early Access launch of Fractured Space generated 400,000 users in its first five months, with PC Games commenting that: "the final product may well be one of the best space combat games ever made".
Edge Case Games is based in Guildford, a developer hotspot that is also home to industry players including Ubisoft and Electronic Arts. The studio was formed by industry veterans James Brooksby and Chris Mehers, whose previous title, the action space title Strike Suit Zero, launched in January 2013 to attract an audience of over 1.4 million players on PC and console.
Next Article
Munitions is the first Power 'DLC' that will be made available to players ("Soon" is all we got, sorry!).
by ApocaRUFF
Square Enix and Ankama have revealed details about the Rogue and Smithmagic, coming to the game on May 2.
by MissyS
In Brawl of Ages, you build a deck of 10 cards. They give you cards to start with, and thankfully, most of those cards are not terrible.
by Ragachak