Eden Eternal now in open beta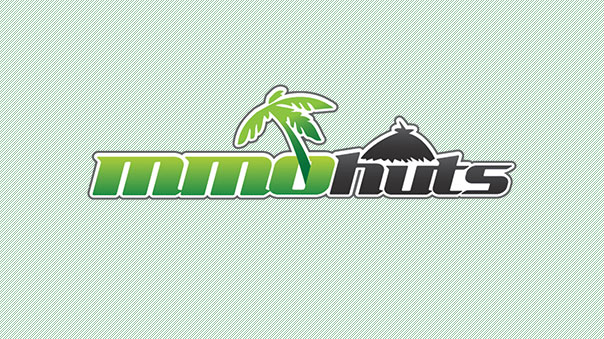 Eden Eternal's open beta has now begun, with new updates since closed beta ended Sunday night.
The new content includes a boost from 40 to 50 for the level cap, two new classes (Shaman and Blade Dancer), and six new dungeons in the new level range. A new contest will also reward players with a chance to win one million AP if they reach level 30 by July 1.
Eden Eternal is published by Aeria Games, who also publishes Kitsu Saga, Grand Fantasia, and Dream of Mirror Online.
Eden Eternal Gameplay Screenshot

Source:
Eden Eternal Now Open to the Public

New Fantasy MMORPG Offers Chance to Win 1 Million Aeria Points

SANTA CLARA, Calif.  – June 16, 2011 – Aeria Games, a leading global publisher of microtransaction-based online games, today announced that its latest anime-style MMORPG Eden Eternal has entered Open Beta (OB) testing. Eden Eternal concluded its Closed Beta (CB) testing phase on Sunday night.  Record-breaking participation during CB indicates that Eden Eternal is poised to become Aeria Games' most popular title to date.

Experience Eden Eternal's eye-catching, anime-inspired visuals while battling robust monsters, freely swapping classes, and building customized player towns. Discover the plethora of intricate in-game systems and innovative features that captured the imagination of closed beta players. Eden Eternal boasts a stunning, expansive world that exudes style and charm. Players must restore order to the citizens of a troubled region as they work to uncover their own mysterious origin.

New content in Open Beta:

Level Cap Increase  – We've increased the level cap from 40 to 50 for Open Beta! Further boost your skills and gear and take advantage of new quests and capabilities.
Two New Classes – The level cap increase brings a new Melee DPS class and a new Magic DPS class into the player's reach. Meet the mystical Shaman and the mighty Blade Dancer!
Six New Dungeons – Take on level 41-48 dungeons, including new instances for parties of 5! Explore the unpredictable depths where you'll encounter new, ferocious bosses guarding exciting, rare treasures.
Win 1 Million AP – All players who reach level 30 before July 1 are eligible to win one million Aeria Points (AP)! For more details visit the Eden Eternal website.

More content is rapidly on its way to Eden Eternal, including new playable races, more classes and a host of other updates and expansions. Visit the official Eden Eternal website to download the game and to find out how to win one million Aeria Points: http://edeneternal.aeriagames.com.
Next Article