Eden Eternal Launches Shadows Of The Past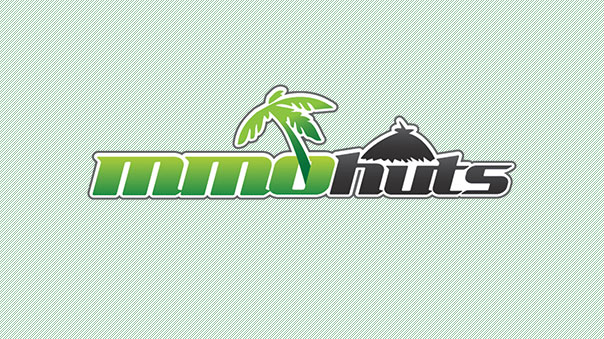 Aeria Games has launched the latest update for Eden Eternal, an expansion known as "Shadows of the Past."
The update introduces a new class, the Sage. Players must first go through a series of trials to experience the saga of the lost Sage before unlocking the class, and moving forward to challenge the Sage's ancient enemies. The update also introduces three new maps, four new PvE dungeons, the addition of 10 v 10 arenas, and raises the level cap to 70.
Aeria Games also publishes Grand Fantasia and Shaiya.
Eden Eternal Gameplay Screenshot

Source:
PAST AND PRESENT COLLIDE IN EDEN ETERNAL'S STUNNING NEW EXPANSION

Content Update Titled Shadows of the Past Brings New Class, Level Cap, and Features to Free-to-Play MMORPG

SANTA CLARA, Calif. – Aug. 09, 2012 – The eternally popular Eden Eternal is going stronger than ever today as Aeria Games, a leading global publisher of free-to-play online games, announced the launch of a brand-new expansion. Shadows of the Past is a colossal new content update for the massively multiplayer online role-playing game (MMORPG) that ushers in a new age—literally.

Chief among the additions is the new Sage class, which is accessed in an unprecedented way. Players must undergo a series of trials, during which they will experience firsthand the saga of the lost Sage in a bygone age. Completion of these trials will fully unlock the new class, which players will need to challenge the Sage's old enemies—the Shadowers—who have resurfaced in the present.

Plenty of other content arrives along with the new class and its intriguing story. The level cap has been raised to 70, and three new maps have been added for questing and exploration. Four new dungeons are also available for PvE. On the PvP side, players will continue to enjoy the recent addition of 10 vs. 10 arenas, which arrived shortly before today's expansion.

"This is the first time that the lore has had something tied to the world's past, a compelling story of the corruption of the Zumi race and why there are no Sages anymore," said Andy Muesse, producer. "This expansion hits home for all of our users, and we're very excited to keep this perennial favorite updated with lots of great content for our players."

The Shadows of the Past beckon—and now is a better time than any to join in or revisit one of the most popular free-to-play MMORPGs around. Eden Eternal is free to download, and like all Aeria Games titles, is free-to-play. Players can get their hands on the new expansion right now at http://edeneternal.aeriagames.com/.
Next Article
Legendary Games announces a March 3 date for Year 0's open beta.
by MissyS
Mechanist Games has offered a sneak peek of two new features coming in Update 2.6 for City of Steam Arkadia: Inter-Server Wars and The Tower.
by MissyS
37Games launched a feature-rich strategy game on Google Play and the Apple Store, Lords of Conquest.
by Ragachak