Eden Eternal launches Diamond server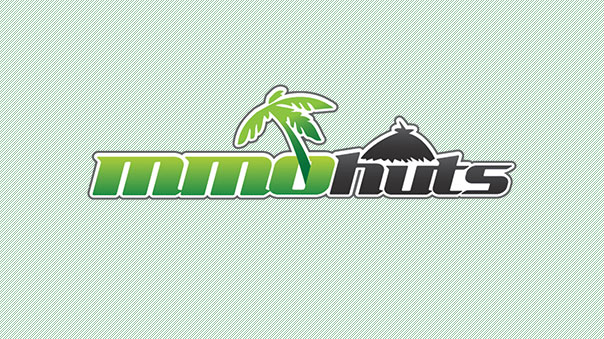 Aeria Games has launched a new server for Eden Eternal: Diamond.
Diamond will host a special event until May 11, rewarding players who reach level 40 with a Sabretooth mount and a 5-slot Pack expansion. Players who reach 65 will earn a Nightshade Scythe (Prime). Guilds will also earn extra milestone rewards during the bonus event.
Meanwhile, three existing servers are being merged into Sapphire, increasing security and improving events. Features will be hosted on both servers to offer special item rewards.
Aeria Games also publishes Grand Fantasia and the upcoming Lime Odyssey.
Eden Eternal Gameplay Screenshot
 Source:
Aeria Games Launches New Diamond Server for Eden Eternal; Players Reap Rewards of Priceless Treasures!

SANTA CLARA, Calif. – April 12th –Aeria Games, a leading global publisher of free-to-play online games, has launched an all-new server for its vastly popular MMORPG, Eden Eternal. Known as the Diamond server, the new server will allow even more players to join its already monstrous user base.

All players logging in to the Diamond server through Friday, May 11th, will be eligible to receive hard-to-find item rewards. Players who reach level 40 within the specified time will receive a Sabretooth mount to snarl fear into the hearts of their enemies, as well as a 5-slot Pack expansion so their backpack can carry even more sweet loot. Players who attain level 65 will receive an ultra-rare Abracapaca pet—a pocket-sized alpaca guaranteed to make you squee. Additionally, the first 50 players to reach level 65 will receive a Nightshade Scythe (Prime), a jagged, cursed costume weapon which will not only make enemies soil themselves, but will also greatly increase the user's stats. Guilds can even join in on the hot-treasure-on-treasure-action, with all guild members receiving rewards for each milestone the guild successfully reaches.

The Diamond server launch also marks the merge of three existing servers into the Sapphire server. While allowing for increased security, the merge will also provide players with more events to join. Feature-focus events running across both servers will offer players on the current server the chance to win the aforementioned items and much more.

Published by Aeria Games, Eden Eternal is free to download on the PC and free-to-play. Gamers can learn more and play Eden Eternal by visiting http://edeneternal.aeriagames.com.
Next Article
The idea of providing a simple tool for gamers to create their own games or RPGs is not a new one.
by Abubakr
Blizzard Entertainment today announced that its ninth BlizzCon® will be turning the Anaheim Convention Center into community central for all ...
by MissyS
Korean developer NEOWIZ GAMES has signed a deal with online game publisher Aeria Games to bring Bless to the West.
by MissyS