Eden Eternal Available for Pre-Install Ahead of May 4th Global Launch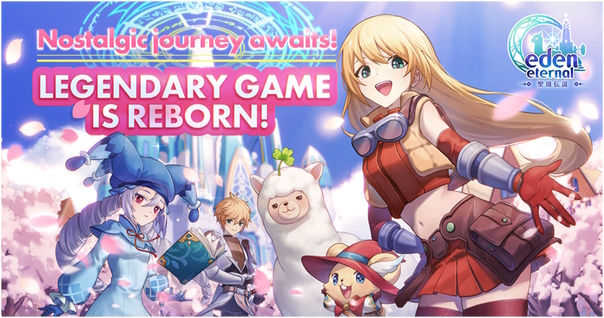 X-Legend Entertainment has announced that pre-installation is now available on the official website of Eden Eternal today! This allows players to jump right into the game on May 4th, in order to avoid congestion. Those who have pre-registered can receive rewards by logging in on launch day. Moreover, game introduction and launch celebration events have been officially announced today!
Eden Eternal has prepared a series of events and rewards for players to enjoy in celebration of its global launch. Each week will be filled with various fun events. Here are the events for the first week:
Leveling Challenge: The top 50 players on a single server who reach level 40 the fastest can receive an exclusive reward title.
Daily Login Rewards: Players can receive a login reward every day by spending at least 10 minutes in the game. Log in for seven days to receive bonus rewards, with even more rewards given when you log in for 14 consecutive days.
Double Rewards Event: Based on the number of milestones achieved, players can enjoy double experience and double loot events. Don't miss out on this chance to level up and grab your loot!
Pre-Registration Code Rewards: Log into the game during the event period to get your rewards in the Reward Center of the store.
Exclusive Gift Code Rewards: Get exclusive rewards by entering the gift code within the given timeframe. A new code is released every two days, so stay tuned to official announcements and claim your rewards before the deadline!
via press release
Tree of Savior details its first closed beta test in Korea.
by MissyS
Turbine has released the first expansion for Dungeons and Dragons Online: Menace of the Underdark.
by MissyS
BOID, the new online strategy game from award-winning Contre Jour developer Mokus Games, is now available on Steam for $2.99.
by MissyS