Echo of Soul Reveals Vast PvE Content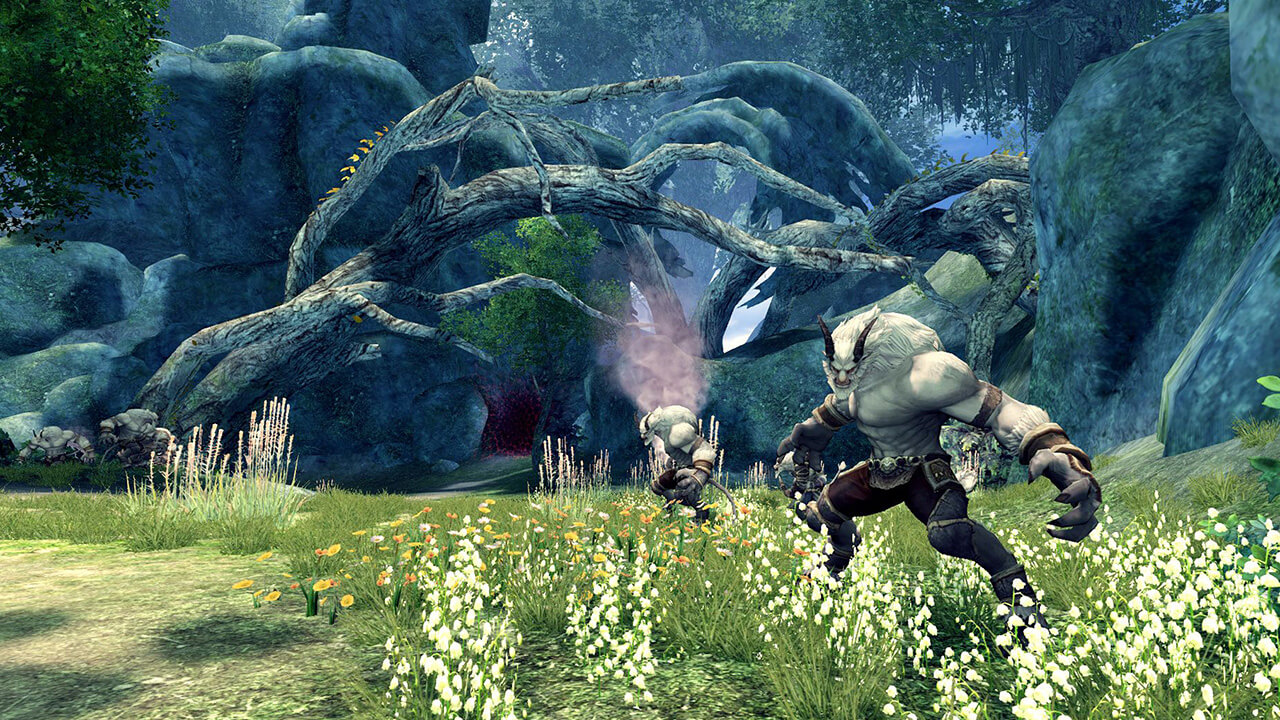 Echo of Soul, the upcoming free-to-play fantasy MMORPG, today revealed new details about the game's expansive player vs. environment (PvE) combat. Offering deep and sophisticated single and multiplayer content, PvE combat gets more challenging as the game progresses, with diverse environments, dungeons and bosses to battle along the way. Players must work together to overcome foes and take on endless challenges in Party and Infinite Dungeon play modes, or embrace their inner strength and battle it out in Solo Dungeon Mode.

"We are really proud of this game's breadth of PvE content, including the diversity of the 60 hand-crafted dungeons and the 150+ bosses that all require unique strategies to conquer," said Tom Nichols, Vice President of PC Games at Aeria Games. "With over 1,600 quests across 68 beautiful landscapes, we wanted to make sure that whether your party has five people or just one, you're having a great time, with hundreds of hours of content to play through."

With thrilling dungeon experiences like the sinister "Necromancers' Den" and the haunting challenges found in "Vagrant's Copse," players will need to muster up the courage and plan their strategies wisely to battle through Solo Dungeon Play. Solo Dungeons also test players' resolve with environmental traps such as damaging pools and poison gas — and solo bosses only drop loot for your class, so they are a fantastic way to gear up! In addition, leaderboards keep track of players with the fastest clear times and special titles are awarded to players that kill certain bosses first.

In Party Dungeon Mode, players gather a group of five Soulkeepers and experience the excitement and tension of enemy strongholds like the Lost Crypt and the Promethean Giant's Hideout. Nothing is more satisfying than watching a beaten enemy fall to the ground after a hard-fought battle with companions – but there's no time to rest, there's always an even stronger boss lurking around the corner.Echo of Soul deliberately has no Healer class, forcing players in Party Dungeon Mode to work efficiently together and devise unique combat strategies for each dungeon.
Players will find all manner of enemies in the Infinite Dungeon Mode. These ever-changing environments are popular spots for Soulkeepers to hone their skills, obtain useful materials, and revisit former foes. With randomly generated terrain and monsters, and multiple difficulty levels, Infinite Dungeon Mode offers a new challenge each and every time.

Watch the new video showcasing this content here!
Next Article
For the first time in Warframe history, Tenno will have the freedom to explore, fight, journey and fly through the open Landscapes.
by MissyS
Free-to-play fantasy MMORPG Echo of Soul has just kicked off its Open Beta test, Aeria Games announced today.
by MissyS
Countless heroes await to be collected and enlist for battle in Nexon's latest mobile game on Android/iOS, Overhit.
by Ragachak