Earthfall Launches On PC, Xbox One, and PS4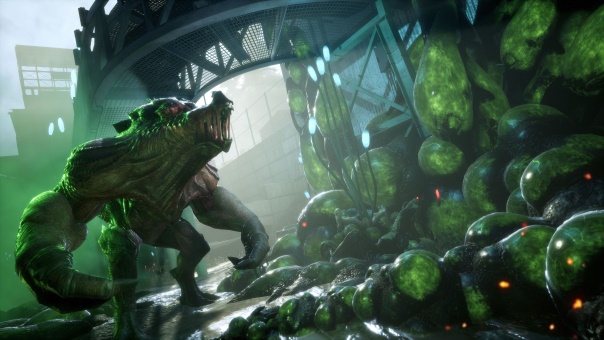 Holospark's cooperative online FPS, Earthfall, is now available across PC (via Steam), Xbox One, and PlayStation 4.
Set in an alternate Earth where savage aliens have invaded, players must band together, arm themselves with modern weaponry, and take back their home in gameplay inspired by the Left 4 Dead series. In addition to building defenses, experiencing multiple campaign stories, and a dynamic spawn system, Earthfall also features MixPlay Mixer Integration, allowing PC/Xbox One players the chance to involve their Mixer stream viewers directly in the game.
Holospark CEO Russell Williams said in a press release:
For the last couple of years, the Earthfall team has been working hard to offer players an exciting co-op shooter that matched the intensity and quality that Left 4 Dead set nearly 10 years ago. Finally, the launch of Earthfall has arrived and we want to welcome all our new PS4 and Xbox One players, with a special shout-out to our Steam Early Access fans who have supported us along the way. With free DLC updates planned every four to six weeks, now is the perfect time to grab a friend – or three – and go mow down some aliens!
DOMO: Mechant Class Now Available - Freshly Revived MMO Welcomes the Master of Bargaining
by Mikedot
The grand moment of Kingdom Under Fire II's full launch has finally revealed itself!
by DizzyPW
The Ice Bucket Challenge – an effort to raise money and awareness for ALS, is sweeping the whole world. On Wednesday morning, Conquer Online...
by Mikedot