Earn Nexon Cash by Completing Offers and Surveys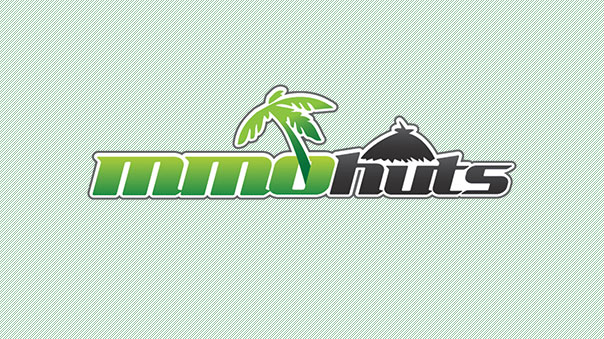 Have you ever wanted to buy something from a cash shop, but just didn't have the money? Well Nexon can sympathize and have been expanding the methods available for players to earn NX. NX is the premium currency used throughout all the free to play MMOs & MMORPGs published by Nexon including MapleStory, Mabinogi, Combat Arms, and Dungeon Fighter Online.
Players can now complete surveys, sign up for free trials, and complete other offers to earn NX. Many prolific internet users may already be familiar with these methods, social games on Facebook like Farmville already make use of them.
So is this the easy ticket to free loot? Not quite. Many of these offers require credit cards and while they are free, users must remember to cancel their trials before the due date or they'll be charged. There are ways to game the system with prepaid cards, so players who do their homework will reap the rewards. More choice is always a good thing, hopefully other publishers start offering similar options.
Full Release:
Nexon America players can earn in-game money by taking advantage of offers from Nexon's marketing partners

LOS ANGELES, CA — (April 5, 2010) — Nexon America's customers can now earn in-game currency by participating in offers made by Nexon's business partners. The in-game money, called NX, can be used by players in any of Nexon's games to purchase gear and other items for customization in the item shops.

Offers include exclusive deals for entertainment, electronics, books and gifts from trusted national brands such as AT&T, Netflix, Foot Locker, Disney and Costco. Players can also earn NX by participating in a variety of consumer surveys and contests. Nexon partnered with Super Rewards, Sometrics and Peanut Labs to provide the unique offers and promotions for Nexon players.

"This new program provides an opportunity for our players to take advantage of the in-game NX item shops while enjoying our free-to-play games," said Won Il Sue, Nexon America's vice president of business development. "Our business partners have done a great job of presenting an exciting and high-level set of offers and fun contests and surveys. This makes earning free cash to use in Nexon games easy and fun."

Individuals interested in earning free NX should go to www.nexon.net, obtain a free Nexon Passport, and proceed to the "Get NX" page where they will be directed the Earn Free NX offers page.

Each offer or survey has designated NX amounts that players will have the opportunity to earn. Once an offer or survey is completed and confirmed by the provider, the NX amount will be awarded to the player, usually within 24-hours.
Next Article
Today, the strategy RPG Phantom of the Kill introduces Zero and a squad of brand new "Killer Princes," available in a later update.
by MissyS
Last week I had a chance to sit down in a phone call with Creative Director Charles Boyd of Star Wars: The Old Republic.
by Ragachak