E3 2013 Monday and Tuesday MMO Recap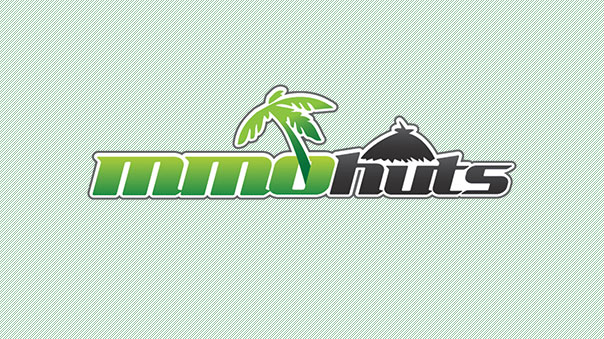 Snail Games
Unfortunately the business spectrum got in our way a bit so as a result we didn't get to spend as much time with Snail as I had intended. No worries as we'll certainly be making time to make a second visit later in the show to learn more about the first expansion for Age of Wushu. What we did make time to see though was…
Booth girls aside, we saw the first western early localization of Black Gold Online and had a chance to speak with the associate producer of the game. I still am in shock that this is the same Flexi engine used to build Age of Wushu! It's just too beautiful to be the same engine. Flexi is certainly an appropriate title for this world building tool because it's now showing just how dynamic and far it can be pushed. You can catch the full details straight from the Snail Games' team in an upcoming interview but here are the major points we know so far.
Black Gold Online operates on a non-target action based system complete with aimed attacks, active dodges, and plenty of beautiful animations and realistic reaction to attacks. Players can choose either a steampunk faction or fantasy based faction and will go through a PvE world that's split up not terribly differently from Elder Scrolls Online's world with a large valley surrounded by mountains in the center as the primary PvP zone. Players will quest up to the current cap of level 40 on their unique side of the world (and the difference between the two zones are so distinct that you can only describe it as Avatar VS Dishonored) and then be forced into open world combat against the enemy faction to continue to progress their character beyond that point.
The PvP focus is the main draw of the game and they already have both instanced and non-instanced battlegrounds on display, both of which will be persistent where fighting continues non-stop for dominance. Beyond utilizing something along the lines of 3 races and 8 classes per faction (shooting from the hip on that as I don't have it written down. Might be off by a number of two) players will also gain access to various land and air vehicles to take PvP battles up a notch in epicness. Of course each faction has unique vehicles with the steampunk side bringing mechanical spiders and humanoid mechs while the fantasy side has elephants and other beasts of terrible burden to counter their enemies.
It also sounds like the classes will not be direct mirrors of the other faction or at least that's the impression I received after hearing some examples of them such as the fantasy Druids and Vampires versus the steampunk Tech Knights and Alchemists. Each class is quite distinct and just the overall detail put into the starting zones was superb. Granted it was being demoed on the latest Alienware desktop computers with graphics set to the highest point, but it was still shocking to see the individual flowers blowing in the wind at a great distance while standing in the middle of town. Keep an eye out on MMOHut's Youtube as hopefully before E3 is over we can get JamesBl0nde set-up to shoot the Earliest Access First Look possible.
Continue to Turbine/Warner Bros
Pantheon has officially begun revealing the classes that will be available in their MMO, beginning with the Melee DPS Classes.
by Ragachak
Gameforge announced the Veterans' Reward Program aimed at benefiting the player community of the original paid release of Guardians of Em...
by Ragachak
The new Greek-themed Battle Royale, Zeus' Battlegrounds is seeing a major update today to make the game more fun for everyone.
by Ragachak