E3 2012: MMOHuts/OnRPG Day Two Recap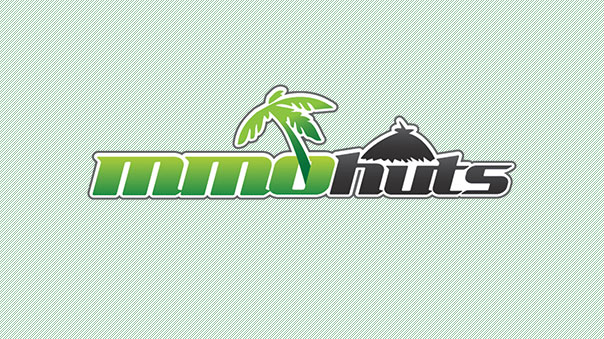 Day 2 was frantic from the get go. Michael "Spunkify" Dunaway and I started off hitting up the Infernum meeting room to check out two new modes for Brick-Force.
The first was a setting where two teams build fortresses with a time limit. Neither team is able to see what or where the other team is building until the time runs out. Then both maps are merged and players fight it out using their defensive fortifications to their advantage.
The second mode was a new tower defense style system in which endless bees and other baddies attempt to invade your defenses. You are forced to battle wave after wave with increasingly difficult enemies coming in each wave. As you kill bees you gain gold that can be used to purchase more ammo, upgrade your weapons, weaken your enemies, or temporarily increase your firing rate. With intense focus we managed to rival some of the other press teams by reaching wave 23 out of 30. Apparently no one at the show (as of Wednesday morning) had defeated the entire event. Definitely keep an eye out for a more polished version of this mode coming to Brick-Force soon!
Oh and before I forget, we tried squeezing some information out of Infernum on their upcoming secret project. But the new guy at the company had no idea what we were talking about while their PR rep just laughed and said it wasn't ready for any press announcements yet. Definitely keep an eye out for Infernum later this year as their secret project will shake what we know about MMOs.
Following Infernum it was off to Wargaming where Michael interviewed them on the improvements to gameplay that have been made since PAX East. As you may have seen in our coverage earlier this week, Wargaming will soon be going through with the full merger of World of Tanks and World of Warplanes in time for launch of World of Warplanes. This means experience and currency earned in one will be valid in the other and even the GvG territory battles will be fought first in the air and then on land. Look forward to some of the first gameplay footage of World of Warplanes in our upcoming video interview.
After Wargaming it was off to the Webzen party to cover the C9 Global Championship and get hands on with Arctic Combat and C9's Witchblade. Michael got hands on with Arctic Combat and will have his first impressions video coming soon. I played with the Witchblade and was blown away with how smooth and fluid her kit is. Witchblade will be available to play in Global C9 at the end of June with the official commercial launch coming in early July! Arctic Combat will be entering into closed beta in about a month as well and we have beta keys on the way!
After checking out the two games we enjoyed the C9 Global championship. Ivan and I even got to hold the giant check!
We also enjoyed live music courtesy of Niki Saletta who performed some of her own originals and well as fan favorites to get us pumped for the finals. I made sure to meet with her and grab an autograph before she gets too famous. We'll definitely splice one of her songs into our C9 interview as this is a musical talent people should know about!
In the end Gears Executioner bested Pony Club to take home the giant check and the bragging rights of being C9 Globals' best!
Next Article
Nexon Europe is pleased to announce that the hugely successful multiplayer shooter Combat Arms will be celebrating its sixth anniversary durin...
by Mikedot
Joymax, a leading online game developer and publisher of free to play MMORPGs, have announced that a new server will be added today for its po...
by MissyS