E3 2012: MMOHuts/OnRPG Day One Recap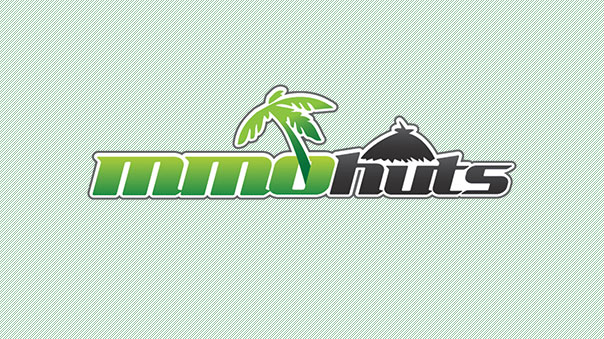 Day one started off with the usual fair at E3 this year. Advertisements everywhere, music everywhere, and of course bikini girls everywhere. Ah the life of a game reporter.
I paired up with our new cameraman Ivan and Michael "Spunkify" Dunaway of MMOHuts and hit up the Trion Worlds booth to get a fresh look at End of Nations. This game first blew me away with its concept back in 2010. However when I saw the early test builds of the game through 2011 I had lost some of my interest. Well thankfully the polish has been added and we might easily have one a new contender for team esports once this game launches.
The commander leveling system, the balanced cash shop, and the ability to pre-assign companies and switch them out on the fly as the situation changes were among just a few of the features that impressed me this convention. The graphics also seem to look sharper with more refined particles than ever before. They said CB testing will be starting in weeks, not months, so brace yourself for the next world war!
Perfect World took up most of our spare time on the first day. RaiderZ was looking stellar as always and we got to see some of the more fluff features this time around like setting up cooking tables, preparing meals, and other pieces and hints of the crafting system. Mark Hill was on the scene to give us a demo of it all so expect a video on that. Meanwhile Spunkify hit up the Neverwinter team for an interview. I wasn't apart of it but Ivan assured me the sorcerer/wizard class was a blast to play and he wants to get his hands on the game asap.
We managed to snag an impromptu meeting with Sony Online Entertainment to check out Planetside 2. Planetside 2 truly aims to bring a whole new level of depth and persistence to the MMO shooter genre. A genre that hasn't seen a lot of love since the original Planetside. Check back soon for our full Planetside 2 Impression article.
I finished up day 1 with my long awaited visit to Snail Games USA to check out Age of Wushu in person for the first time. Turns out I'm not the only one incredibly excited for this title as even Jet Lee signed a 2 year contract endorsing the title. In an upcoming interview I question everything about the game from school/guild interaction to skills building to dungeons to town dynamics to professions… well you get the idea! Needless to say if you like titles like Scarlet Legacy and Perfect World but want a more dynamic combat system and more natural character progression (with no levels!) then Age of Wushu is one to keep an eye on.
Well I'm in the middle of day 2 now so I have to run to meet Wargaming about World of Warplanes. Looking forward to providing another update tomorrow.
E3 2012: Day 1

Next Article
Kingdom Story tells the Three Kingdoms story in a light-hearted, comical way.
by Ragachak
Com2uS is teaming up with Major League Baseball's biggest star, Mike Trout, for month-long sweepstakes.
by Ragachak