Duty of Sentinel: Easter Carnival Event Now Available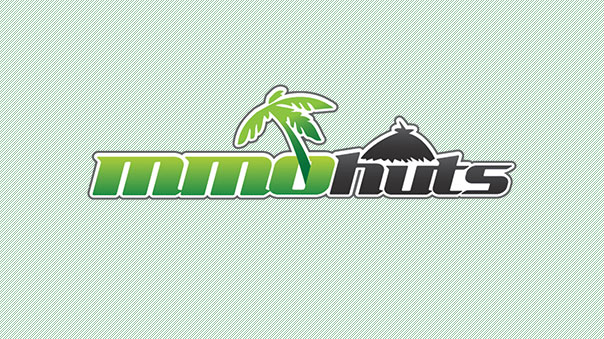 Easter is around the corner. To celebrate Easter, Duty of Sentinel Studios today announced the start of the Easter Carnival in their turn-based strategic role-playing game Duty of Sentinel, which brings some fun and extremely rewarding events.
During the Easter Carnival, players will get an Easter Giftpack for sure and have chances to get a brand new hero Phoenix, a special Easter hero Bunny Dancer, as well as other existing blue heroes. Players are also invited to "join" the parties held on the Scourge Camp.
Easter Giftpack (for Everyone)
Duration: April 17, 2014 – April 22, 2014
There are giftpacks for every holiday, so how can Easter be neglected? This time, DoS heroes gathered together and decided to give out something each, and then put them together to form one Easter Giftpack; even the "Grandet" Nucky contributed a real "Nucky's Sack of Gems". So, it's not just a giftpack but also blessings from all DoS heroes.
Everyone Loves Easter Eggs (May Hatch a Phoenix)
Duration: April 17, 2014 – April 22, 2014
During this event, hand over a self-made Easter egg to your first friend in the camp, old Sen'Jin, and as reward you'll get a totally different Easter Egg from him. Crack the egg from Sen'Jin, you may get Material Bags, Compounded Heroes, Warren's Gift, and the first Phoenix in the entire server…For details, please go to the Easter Clown in the camp who will quietly debut sometime in the April 17, 2014.
Screw Bunny's Easter Party
Duration: April 20, 2014
On Easter Day, there will be 3 parties in the Scourge Camp. Players above lvl 20 can stamp into the parties to kick some drunken heroes' ass. Anyone who successfully screws one party will be given a chance to recruit from 3 blue heroes and an Easter special hero at the same time. Which 3 blue heroes? It's up to all DoSers (visit here to vote for your favorite blue hero: http://www.dutyofsentinel.com/forum/viewtopic.php?f=3&t=219 ). There are also other "Easter Eggs" waiting for your exploration.
For more info, visit http://www.dutyofsentinel.com
Daybreak Games Officially Launches H1Z1 on Playstation 4 today. 10 million players entered the Open Beta, but now it's live!
by Ragachak
Kill3rCombo has released a new update for Elsword, introducing new areas for high level players.
by MissyS
Perfect World Entertainment has announced Perfect World International's newest update, "Reflections," will launch on August 8.
by MissyS