Dungeons & Dragons Online Announces Hardcore League Server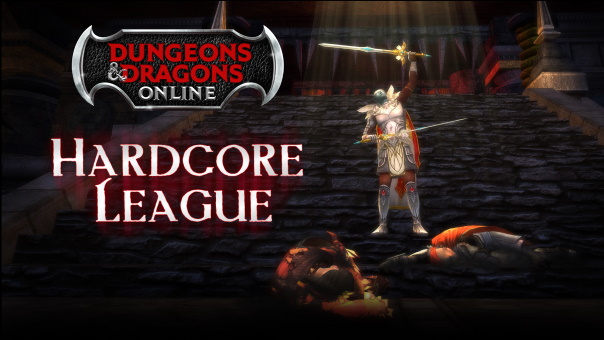 Daybreak Games announced a new Dungeons & Dragons Online server during Gen Con 2019: Hardcore League! This is a three-month experience, which begins on August 16th and ends on November 15th. It will test players with the ultimate penalty: permadeath. Progress will be based on two factors, and each will have its own ladder. The first tests player's ability to conquer as many quests as possible and the other will test the player's ability to survive this hardcore mode. There will be a cosmetic prize for any player that reaches level 20, and the top 100 winners of the two ladders will be immortalized in the Hall of Heroes. Any character that reaches at least level 5 on this server will also be recognized in The DDO Chronicle newsletter.
Some of the goals and cosmetic rewards planned for the Hardcore League include:
Reaching a Total Favor of 1750 – Eyes of Darkness cosmetic

Reaching a Total Favor of 5000 – Bloody Footprints cosmetic

Gaining 10 Reaper Enhancement Points – Special Tattered Cloak

Gaining 20 Reaper Enhancement Points – Blood Reaper Pet
When the Hardcore League ends on November 15, players will have a limited time to transfer any character from the Hardcore Server to any of the existing DDO servers of their choice – even characters who have died. These dead characters will miraculously find their way out of the nether realm to reenter the world of the living and resume play like a normal character. It is not possible to transfer a character from another world to the Hardcore League. This event is also only available to VIP subscribers and Season Pass holders of Dungeons & Dragons Online.
With eight solid months of development under its belt, SKARA is now focusing its efforts on completing their playable demo to be released on S...
by Mikedot
InnoGames has announced their Easter content for Forge of Empires, with an egg hunt, and access to a powerful new military unit: the Rogue!
by MissyS
Kalypso Media and Games Farm today announced Vikings - Wolves of Midgard, a new action RPG with a Norse theme.
by MissyS