Dungeons & Dragons Online Announces April Expansion, 'Masterminds of Sharn'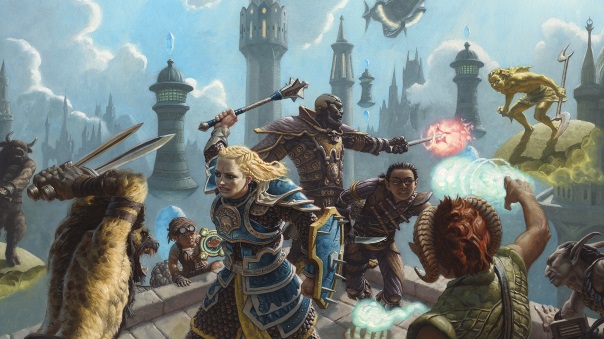 Daybreak Games announced details for a new expansion coming to PC and Mac for Dungeons & Dragons Online: Masterminds of Sharn. Sharn, one of the most iconic locations in the Eberron setting is coming to D&D Online on April 30th, 2019. This expansion will have 16 hand-crafted dungeons, a new raid, and a public area to explore. The expansion also has a new wilderness area, as players venture to The Cogs, deep beneath the city. There are mighty creatures, and treacherous paths, that only the bravest need seek out.
Featuring new treasures, monsters and secrets to discover, Masterminds of Sharn enriches the Dungeons & Dragons Online experience with a wealth of new content and also includes guest Dungeon Masters, such as Campaign creator Keith Baker, and Maze Arcana's Ruty Rutenberg and Kyle Vogt. Pre-sales for the expansion are now available, with three stunning versions to choose from, all featuring the brand new Tiefling race.
Next Article
Gazillion releases patch 2.14 for Marvel Heroes, adding a new zone, new Cosmic Terminals, and design reviews for two popular heroes.
by MissyS
Spirit Guardian is now available to download and free to play on iOS and Android devices!
by MissyS
Today indie developer, Ogadonix Studios, have launched a Kickstarter campaign for Ralin: Dwarf Wars, for PC, Mac and Nintendo Wii U.
by Mikedot