Dungeons and Dragons Online Update 11 now live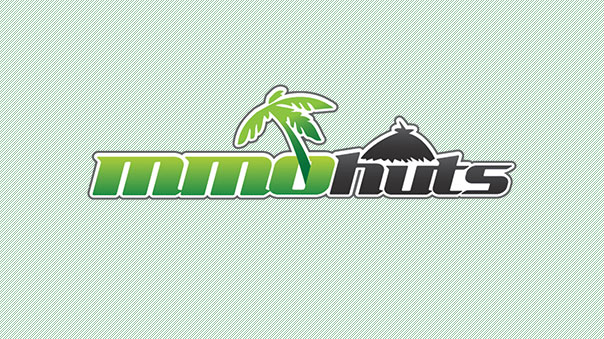 Dungeons and Dragons Online has launched its 11th major update today.
The update introduces the new Artificer class, which uses both rogue-like and magic-like skills to animate mechanical pets and weapons. As part of the Artificer release, House Cannith has been redesigned as a new quest hub and home for the class. Additional content includes the premium "Secrets of the Artificers" pack, which adds a new wilderness area, two high level raids, and three new dungeons; as well as new crafting skill and the newly craftable Draconic Runestones.
Dungeons and Dragons Online is published by Turbine, which also publishes The Lord of the Rings Online.
Dungeons and Dragons Online Artificer Gameplay Screenshot

Source:
Turbine Launches Biggest Update of the Year for Dungeons & Dragons Online™Update 11: Secrets of the Artificers Now Live!

Turbine announced today that the latest update for Dungeons & Dragons Online®: Eberron Unlimited™ (DDO Unlimited), one of the world's best free to play massively multiplayer online role playing games (MMORPG), is now live!

Update 11:  Secrets of the Artificers features:

·         New Artificer Class! — A blend of Rogue and Arcane classes, the Artificer uses specially created weapons and mechanical pets to challenge their foes

·         New House Cannith Enclave! — Home of the Artificers, House Cannith is a new high level quest hub where magic and mechanics converge

·         New Content! — Born in war, forged in fury, Stormreach faces its most terrible foe yet. The Secrets of the Artificers premium adventure pack will be available in the DDO Store and Free to VIPs includes:

§  Two New High Level Raids

§  New Wilderness Area

§  3 new dungeons

·         New Crafting Levels! — Craft all the way to level 150. Plus, craft Draconic Runestones, a new magical weapon available to all classes
Next Article
Over the last few weeks, the Gloria Victis team was hard at work on a massive PVP-centric update for their game.
by Ragachak
In today's "Helping Hand", I'm going to go over everything you need to know about the Final Fantasy XIV "Moonfire Fai...
by Ragachak
Chrunchyroll, an anime and Asian media streaming service, has recently announced that they will be streaming an English subbed version of Blad...
by Mikedot