Dungeons and Dragons Online: Shadowfell Conspiracy To Launch August 19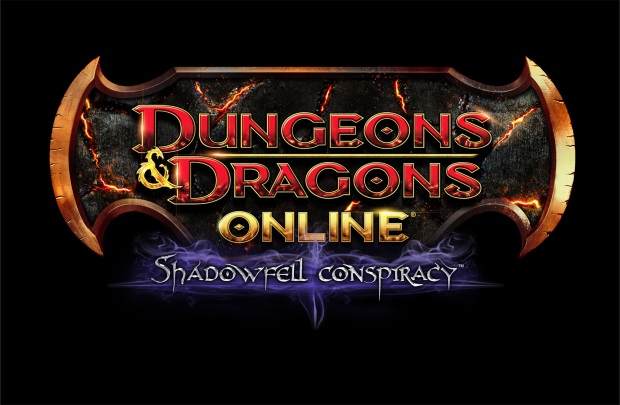 Warner Bros. Interactive Entertainment and Wizards of the Coast announced today Dungeons & Dragons Online®: Shadowfell Conspiracy™, the second expansion to the award-winning free-to-play massively multiplayer online roleplaying game (MMORPG) developed by Turbine, will launch on August 19th, 2013. Shadowfell Conspiracy takes place in the beloved Forgotten Realms® setting, features an increased level cap and introduces new Iconic Heroes and much more.
"We're excited to share our launch date with the world and introduce the new Iconic Classes system that will be available immediately to anyone that pre-purchases Shadowfell Conspiracy," said Erik Boyer, Senior Producer of DDO.  "We're also making new Forgotten Realms content that will enable players to create a level 15 character in the Forgotten Realms and play all the way to level cap."
"Turbine continues to release great content for DDO, and we are thrilled that Dungeons & Dragons fans have another great expansion coming this August," added Nathan Stewart, Brand Director for D&D at Wizards of the Coast.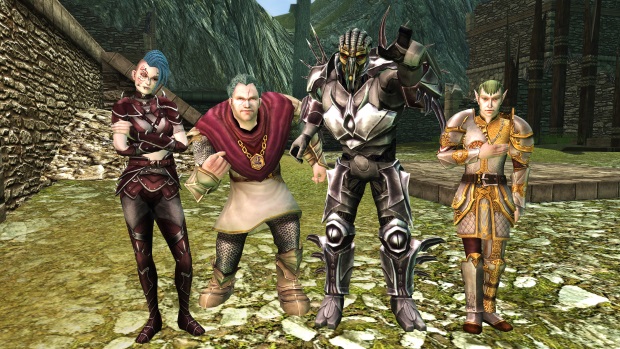 DUNGEONS & DRAGONS ONLINE: SHADOWFELL CONSPIRACY FEATURES:
Two New Forgotten Realms Adventure Packs — Featuring gorgeous new wilderness areas packed with new D&D® monsters, dangerous encounters and a host of challenging dungeons.
Wheloon:  Horrors from the Shadowfell pour into Wheloon, a prison city full of irredeemable criminals and traitors to the Crown. In this place, Netherese agents conspire to forge an army out of the Kingdom's enemies. Masquerade as a traitor to infiltrate the Prison City, fight marauding criminal gangs, and destroy the army before it marches – all the while battling creatures made out of the very shadows.
Stormhorns:  Deep in the Stormhorn Mountains, the Netherese Empire prepares to unleash its secret weapon against the Kingdom of Cormyr. Brave treacherous mountain passes through griffon territory and overcome cunning harpy ambushes. At the peaks of the mighty Stormhorns, overcome an alliance of giants and monstrous creatures – only to have to contend with a terrible Netherese secret weapon.
Introducing Iconic Heroes — Jump into the action of DDO with these new prestige characters that start in Forgotten Realms at level 15 and feature unique looks and skills. Each of these classic D&D heroes is a paragon of their race and class and features custom iconic gear, appearance options and new abilities to enhance their power.
Attain Epic level to 28 — Master your destiny and gain new epic feats and spells with three new Epic levels of advancement that let you reach new levels of power.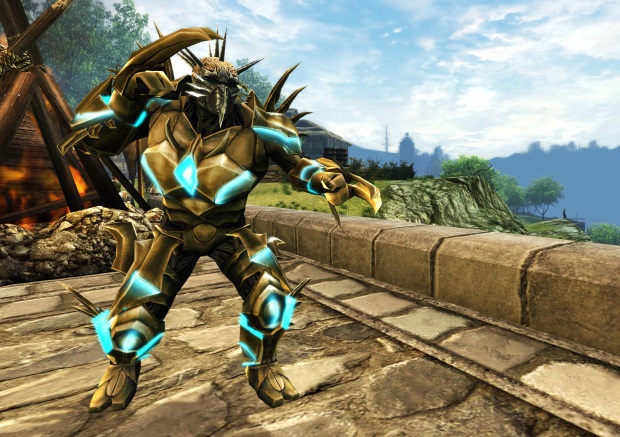 Beginning today, players can take advantage of special pre-purchase offers:
Collector's Edition:  $49.99
Features all Shadowfell Conspiracy content, with all three Iconic Heroes including a pre-purchase exclusive Shadar-kai cosmetic costume, when it launches, plus immediate access to these items, including other pre-purchase exclusives:
Bladeforged Paladin Iconic Hero (including additional character slot)- A powerful, offense-focused disciple of the Lord of Blades, Bladeforged Paladins take less damage from slashing weapons and gain a tactical advantage from slashing damage. These devout leaders can repair themselves and fellow constructs.  Their stronger Paladin Aura boosts effectiveness of nearby party members.
Bladeforged Warrior Blue & Gold Cosmetic Costume (A pre-purchase exclusive)
Bladeforged Warrior Gold Cosmetic Costume (A pre-purchase exclusive)
Calico Tressym Creature Companion- A frisky, winged cat of your very own! Comes pre-trained with four tricks (A pre-purchase exclusive)
Tawny Owlbear Creature Companion- Cuddly and ferocious! Comes pre-trained with four tricks. (A pre-purchase exclusive)
Stormhorn Specs Cosmetic Goggles
Mountaineers Cosmetic Goggles
First expansion quest, 'Shadow of a Doubt' (Heroic level 15 only)
3 Character Slots
Greater Tome of Epic Learning (1 per server): Permanently increases experience earned by a character in level 20 or above dungeons.  Provides +25% bonus to experience for first-time quest completions and +10% boost to other earned experience points.
One +2 Skill Tome per character
2,000 Turbine Points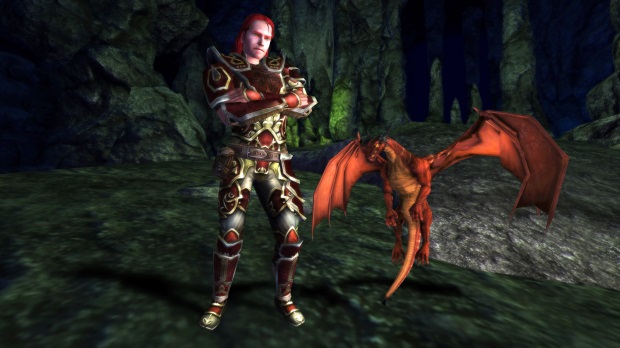 Standard Edition:  $29.99
Features all Shadowfell Conspiracy content, including the Purple Dragon Knight Iconic Hero, when it launches, plus immediate access  to these items, including other pre-purchase exclusives:
Bladeforged Paladin Iconic Hero (including additional character slot)
Bladeforged Warrior Gold Cosmetic Costume (A pre-purchase exclusive)
Stormhorn Specs Cosmetic Goggles
Calico Tressym Creature Companion (A pre-purchase exclusive)
First expansion quest: 'Shadow of a Doubt'
1 Character Slot
Lesser Tome of Epic Learning (1 per server): Permanently increases experience earned by a character in level 20 or above dungeons.  Provides +15% bonus to experience for first-time quest completions and +5% boost to other earned experience points.
One +1 Skill Tome per character
1,000 Turbine Points
Next Article
The Fantastic Chronicles continue in Contest of Champions, with one of the founding members of the Fantastic Four - Susan Storm!
by Ragachak
Dragons, badges, and challenges are coming to Trove.
by MissyS
Game Insight announces the release of Cloud Raiders onto Windows Phone.
by MissyS