Dungeons and Dragons Online launches Update 6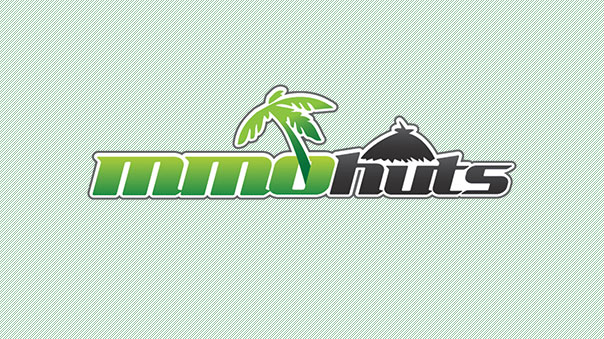 Dungeons and Dragons Online has released its latest major update, adding a new adventure pack and more.
The new adventure pack adds the Red Fens, a new four quest pack including new monsters and the chance to fight underwater for the first time in DDO. Players will battle sahuagin, vine monsters, spiders, and more in the swamps while trying to save the drow of the area, in a quest designed for level 9 plus an epic mode.
The update also adds several new items in the DDO Store.
Dungeons and Dragons Online Gameplay Screenshot

The Original Press Release:
DUNGEONS & DRAGONS ONLINE®: eBERRON uNLIMITED™ LAUNCHES LATEST UPDATE

World's Best Free-to-Play MMO Introduces New Adventure Pack Featuring Underwater Combat!


WESTWOOD, MA – August 19, 2010 — Turbine, Inc. today launched the latest update to Dungeons & Dragons Online®: Eberron Unlimited™ (DDO Unlimited), the world's best free-to-play massively multiplayer online role playing game (MMORPG).  DDO Unlimited's newest update adds a brand new adventure pack – Red Fens – as well as dozens of new items to the DDO Store.

"Our latest update delivers a bunch of cool new items in the DDO Store including a new adventure pack that introduces underwater combat to the industry's best combat system," said Fernando Paiz, Executive Producer of DDO Unlimited.  "We are also very excited about bringing DDO Unlimited to Europe and we are working very hard to ensure a smooth character transfer process for players. We are continuing to aggressively expand our support of international payment options as we prepare to kick off the beta program for our new French and German service later this year."

The latest DDO Unlimited update introduces mind-bending new dungeons and a lot more, including:

New Adventure Pack: Red Fens — Explore the Red Fens and battle new swamp creatures such as will-o-wisps, muckmen, and vine stalkers. Battle against sahuagin invaders and discover the otherworldly terror they seek to unleash. Venture to the sahuagin's base beneath the waves and engage in underwater combat for the first time in DDO! This new series of five epic adventures from DDO is free to all DDO VIPs and available for purchase in the DDO Store.
DDO Store Catalog Expands – Players can now choose from a host of new items and improvements being added to the new DDO Store including guest passes for the Red Fens adventure pack, Ninja Masks, new Shock weapons and great specials on Turbine Point bundles.

DDO Unlimited is a free-to-play MMORPG which delivers heart-pounding game play featuring the industry's best combat system, a massive world with state-of-the-art graphics and gameplay, and a rich set of features that until now could only be found in premium subscription-based MMOs.  DDO Unlimited offers an innovative new pricing model that allows players to download and play for free, purchasing adventure packs, items, and account services a la carte from the new DDO Store, or to subscribe to get unlimited access to all of the game's content. Players can download and play DDO Unlimited for free by visiting http://www.ddo.com.

DDO Unlimited is based on the world-renowned DUNGEONS & DRAGONS® franchise of  Wizards of the Coast LLC, a subsidiary of Hasbro, Inc. (NYSE: HAS),  under license to Atari, SA. DDO has been enthusiastically received by many gaming critics, including The New York Times, PC Gamer, Game Informer and many more.
Wargaming today announced the Dornier Do17 aircraft's final resting place at the Royal Air Force Museum in Cosford, Shropshire, United Kingd...
by Mikedot
During the course of events at Blizzcon 2018, Blizzard announced several huge upcoming updates and titles across their various IPs.
by Ragachak
Mail.RU games has announced its next major update for RiotZone will launch next week Tuesday, September 11.
by MissyS