Dungeon Fighter Online releases Act XIII Update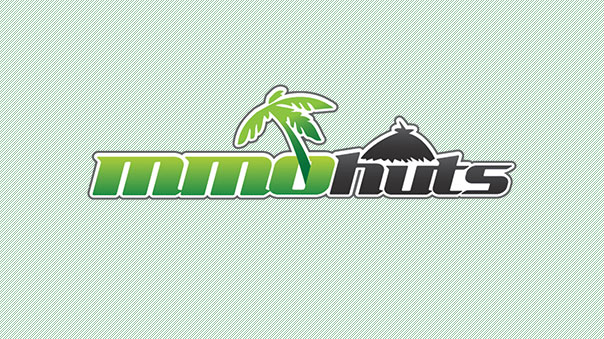 Dungeon Fighter Online, produced by Nexon, has released the Act XIII update, featuring a new dungeon, mentorship system and more.
The Altar of Infinity is the new dungeon, challenging players level 30-70 with several rounds of combat with new enemies in the mix.  Once a player has defeated the boss encounter, they have a chance to be given "The Chosen One" title every Friday.  Additionally, a mentorship program has been introduced, allowing high and low level characters a chance to team up for experience and gold boosts.  New skills and equipment will also be available.
Nexon also produces Dragon Nest and MapleStory.
Dungeon Fighter Online Gameplay Screenshot

Source:
Lucky Number XIII

Altar of Infinity, mentorship system and all new skills now available in Dungeon Fighter Online

The Altar of Infinity has opened up its gates in Arad this month during the Act XIII: Chaos Reigns Update in Dungeon Fighter Online. Nexon's arcade-style massively multiplayer online game now offers players the Altar of Infinity, a massive new dungeon featuring a number of new quests and monsters.

Players levels 30-70 can now explore the Altar of Infinity, which is Reaper Dreyfus' third structure in the Valley of Fallen Souls. While the new dungeon may be familiar to players who have battled through the Tower of the Dead and the Tower of Illusion, at the Altar of Infinity players  face 15 rounds of deranged beasts to test their body and spirit. Once players fight through the Altar they will ultimately face boss monster Chaos Agares. Any Dungeon Fighter who challenges the Altar of Infinity will have the chance to be selected by Chaos Agares to become the Chosen One, a title that will bestowed upon the anointed ones each Friday at  5 pm PT.

The Act XIII update also features a mentorship system which allows players to be both a Mentor (a high level character) and an Apprentice (a lower level character). By forming an Alliance, players can help each other's characters level up by battling through dungeons together as party-playing will grant both an EXP and gold bonus. A Mentor can have up to nine Apprentices under them, and after reaching the Alliance level ten, the Mentor and the Apprentice will receive rewards even when they are not party-playing with each other.

Dungeon Fighters will also be able to experience even more power with the 2nd Chronicle Sets, which are exceptional items that can be acquired through specific quests, NPC Dorothy, and from dungeons run on King's Road. Each character class will have an enhanced new set of items giving them the edge against evil and other Dungeon Fighters.

To learn more about Dungeon Fighter Online or to download and play for free, visit http://dungeonfighter.nexon.net.

You can also "like" DFO on Facebook at https://www.facebook.com/dungeonfighteronline
Next Article
Crytek has announced that closed beta registration is now available for Warface (warface.com).
by MissyS
The initial beta test for the new Asian fantasy MMORPG ASTA – The War of Tears and Winds has begun.
by MissyS