Dungeon Fighter Online releases Act III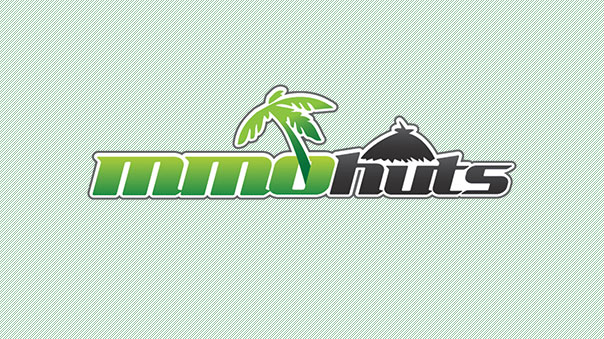 Act III: Rise of the Champions has gone live for Dungeon Fighter Online.
The update increases the level cap to 60 (up from 50), and adds a new high level zone, North Myre. Inside North Myre are two new dungeons, Brigand City and Hamelin. Three new dungeons in other areas were also added – in Mount Thunderime, Skasa's Lair and Ice Palace; and in the Slums, Slums Gate. All of these new dungeons include new bosses, and new weapons and armor have also been added to the new content.
Dungeon Fighter Online Gameplay Screenshot

The Original Press Release:
More dungeons for fighting

Dungeon Fighter Online raises level cap, adds monsters and mayhem

Nexon America's Dungeon Fighter Online, one of the most popular online fighting games in the world, has released a major content update, "Act III: Rise of Champions" where ten new levels have been added along with a new zone with five dungeons, nasty monsters and high level loot.

Dungeon Fighter Online is a 2D, side-scrolling action game, in which players enjoy a trinity of brilliant game play options – brain-bashing PvE adventures, explosive PvP combat, and dynamic RPG excitement. The multiplayer online action-adventure beat-'em up developed by Nexon's Neople studio is played by more than 200 million registered users worldwide.

Dungeon Fighter Online's new content update has increased its level cap from 50 to 60, adding new areas for high level players to explore and fight through. The new levels come with a new zone, called North Myre, which contains two new dungeons: Brigand City and Hamelin. Three additional dungeons were added to existing areas, including Skasa's Lair and Ice Palace in the Mount Thunderime zone and the new Slums Gate dungeon in the Slums area. Each of the dungeons will present players with unique settings in which they can duke it out with evil hordes.

Some of the bosses that players will encounter in the new dungeons include the Headless Knight in the Slums Gate; Skasa, the deadly ice dragon in Skasa's Lair; the powerful Rossi the Ice Queen in the Ice Palace; the Mad Piper in Hamelin and the Hound Master Myojin in Brigand City.

The new levels will also include new weapons and armor. The weapons include such as the lethal Death Pole and the Saraiva, a set of boxing gloves that gives players a chance to freeze their enemies with a chilling blow. New cloth, leather, plate, light and heavy armor have been introduced into the game to help players fend off damage.

The release of "Act III: The Rise of Champions" has been kicked with an event that will run through Sept. 15. The opening event includes a quest where players can collect weapon oils and trade them in for rare swag such as the Blind Cube, which gives players a chance to create a Rare Avatar. Rare Avatars not only look unique, they come with more and higher stats than even the Advanced Avatars.

The new update is currently live and is free to play and download http://dungeonfighter.nexon.net. Dungeon Fighters are currently uniting at Facebook, and players can see more of the action on YouTube.
Next Article
Jagex, creators and custodians of the fantasy MMORPG, RuneScape, have today released two new heats maps that visually depict player activity b...
by Mikedot
The highly-anticipated update to Brave Frontier is now available, bringing the dynamic new Raid Battle feature to international players.
by MissyS
Gaijin Entertainment announces the date for the global release of War Thunder on PlayStation 4, and the Ground Forces Expansion.
by MissyS