Dungeon Fighter Online Officially Released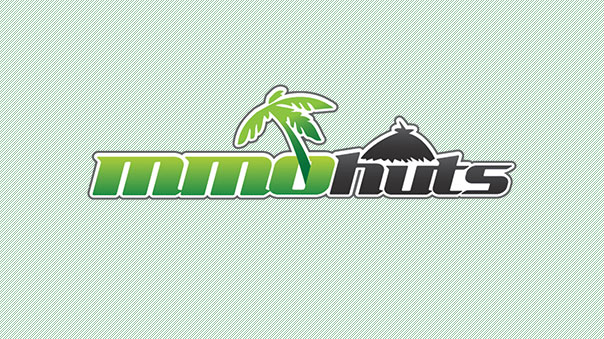 While Dungeon Fighter Online has been readily playable for months now, it was officially in open beta testing. Well Today, June 9 2010 marks the official release. DFO has moved out of beta and into commercial release.
The game is a 2D side-scroller with beat 'em up gameplay and a retro arcade visual style. Persistent towns and instanced dungeon stages make up the game world, but players are encouraged to team up to clear dungeons and battle each other. Since open beta started, there have been a number of major updates that have added new classes, class advancements at level 18 and at level 48.
Players looking for a MMORPG with action oriented combat and low system requirements should give Dungeon Fighter Online a good look. It already has 200 million gamers worldwide. The Nexon America service is only accessible by North American players, but other regions either have their own service or will get one soon.
Nexon is also behind MapleStory, Combat Arms, Mabinogi, and the upcoming Vindictus and Dragon Nest.
Full Release:
Join the Fight

Nexon launches official service for Dungeon Fighter Online in North America

Gamers can now officially join the fight. Nexon America today announced the official North American service launch of Dungeon Fighter Online, the popular multiplayer online action-adventure beat-'em up developed by Nexon's Neople studio and played by over 200 million registered users worldwide.

Dungeon Fighter Online is a 2D, side-scrolling action game, in which players enjoy a trinity of brilliant game play options – brain-bashing PvE adventures, explosive PvP combat, and dynamic RPG excitement.

As with all Nexon America titles, Dungeon Fighter Online is free to download and play through its website.

"Dungeon Fighter Online is a free-to-play homage to everything we have always loved about gaming," said Daniel Kim, Nexon America's CEO. "This motherlode of a game with its classic graphics, arcade-style action and hardcore RPG leveling system sets the bar high for other free-to-play online games."

The official launch offers new content, including a sixth character class—the Female Gunner—as well as new Awakened super skills, perilous challenges in Hell Mode, an expansion of the Guild system and a whole line-up of launch events.

The Female Gunner joins the Fighter, Male Gunner, Mage, Priest and Slayer as available character classes. And like the Male Gunner, the Female Gunner is a tech geek with loads of firepower. She also comes with several unique skills, including Spriggan, Gun Dance, FM-92 mk2 Lancer, Air Bomb Mech: Gale Force and Photon Bomb.

Players who advance to level 18 in Dungeon Fighter Online reap the benefits of Advancement subclasses, and those who continue on to reach Level 48 now have three more Awakening subclasses to strive for: Fighter's Hellcat, Male Gunner's Machinist and Slayer's Soul Reaper. Each of these Awakenings feature powerful new skills to unleash on foes.

Only the most thrill-seeking of Dungeon Fighters should even attempt Hell Mode, an option available in select dungeons. These high risk adventures also offer high rewards with Epic Items, much more powerful than the typical weapons equipped by most dungeon fighters.

The newly expanded size and scope of the guilds will enhance Dungeon Fighter Online's growing community. The maximum guild level has increased from Level 5 to Level 10, and the member cap for guilds has expanded from 50 to 300 Dungeon Fighters.

Players are also rewarded with four different events. The Clean Slate Event offers a Lethe's Bell to every character who reached level 30 or higher before June 9th. Players who create a Female Gunner will be rewarded with a gift box of fun loot. The Opening Ceremonies Event asks players to lend a hand to NPCs throughout the land of Arad to get a special gift. And the New Awakening Event rewards players for creating a character that will advance to the newly released Awakenings mentioned above.

This is just the beginning for Dungeon Fighter Online, which, like other Nexon America games, will update on a regular basis with new content, new features and new events.

Players can download and play the game for free at http://dungeonfighter.nexon.net. Dungeon Fighters are currently uniting at Facebook, and players can see more of the action on YouTube
Next Article
This afternoon, Smite's patch note stream revealed the notes for 2.18, "The Astral Hunt."
by MissyS