Dungeon Fighter Online offers Double EXP 6/26-6/27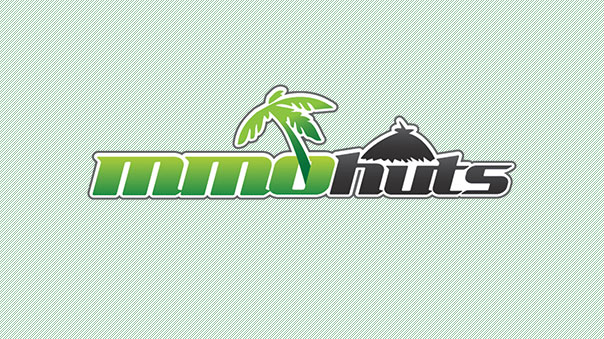 To celebrate its success of launch and E3, Dungeon Fighter Online is holding a special double experience and double item drop event this weekend, June 26th and June 27th. In addition, if DFO's Facebook Fan Page reaches 20,000 fans by midnight on Friday, the team will increase the weekend to 3x experience and drops.
Players who participate on the Fan Page promotions also have a chance of winning NX, titles, and free Avatar Tokens.
The Original Announcement:
Catch the Weekend Wave of Events!

Attention all Dungeon Fighters! We had one heck of a response at E3 this past week, and that– coupled with our Official Launch the previous week–pretty much means that we are riding that summer wave of glory… and we want you to catch a tube with us!! Read on for more details and extra events that are making this weekend supremely welcome!

2x EXP/Item Drop Event (6/26 & 6/27)

This weekend we're having our longest 2x EXP/Item Drop event yet! For 3 hours on both Saturday and Sunday, you'll be able to double your earnings from each and every dungeon.

Times:

Saturday, June 26th 3:00 pm – 6:00 pm Pacific / 6:00 pm – 9:00 pm Eastern

Sunday, June 27th 3:00 pm – 6:00 pm Pacific / 6:00 pm – 9:00 pm Eastern

3x EXP/Item Drop Event? In our Dungeons? It's more likely than you'd think!

We're making a straight break for more Facebook fans, and if we make our goal of reaching 20,000 Fans by 11:59 pm Friday, June 25th, we'll bump up the weekend's Exp/Item Drop Event to 3x!! That's right, three times the items. Three times the experience. And all you have to do to kick this into gear is tell your friends about DFO, and have them become a fan on our Facebook page!

The Race is back on!

While we're gunning for 20,000 Facebook fans, we've got amazing rewards the entire road to the top! Check out the chart below for details!

Milestone Prizes

16,000 Fans 500 Random players receive 2,500 NX and the "Arad High Society" in-game title

18,000 Fans 500 Random players receive 5,000 NX and the "Arad High Society" in-game title

20,000 Fans 2x (or 3x!!) Exp/Item Drop event on 6/26 & 6/27 (see above for exact times)!

RSVP for free Avatar Tokens!

Everyone likes free stuff, right? It's stuff, and it's free! We've placed the schedule for this event on Facebook and want people to RSVP. If you go to our page and confirm "Yes," that you're going, we will enter you in a drawing to win 10 Avatar Toikens! A $25 value for absolutely free… just for promising to show up and play this weekend! 20 winners will be chosen for this free giveaway! So go now and confirm your attendance at this weekend's event! Who doesn't want to fight in the Summer's hottest styles?!

Spread the word and join us, Warriors! See you this weekend!

– The Arad High Council –
Next Article
Thoth is one of the most interesting Gods in SMITE's Egyptian Pantheon!
by Ragachak
Allods Online removing "Fear of Death" debuff with the launch of the Revelations of Gipat expansion pack. The most controversial ite...
by Guest