Dungeon Fighter Online Launches June 9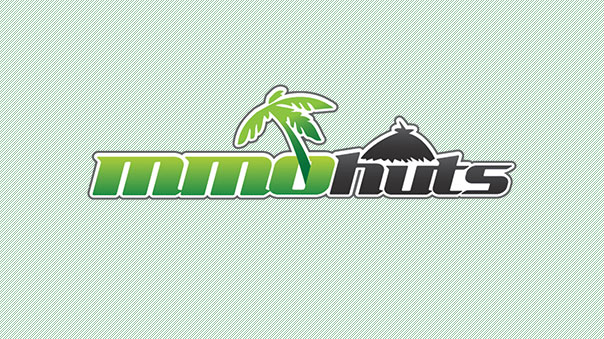 Nexon's 2D arcade-style beat 'em up MMORPG Dungeon Fighter Online now has an official launch date. While the game has been available for months now, it was technically in open beta testing. June 9, 2010 will mark the date of its official release.
The transition from beta to full release will bring with it several updates including the new female gunner class. Female gunners will have less health than their male counterparts but make up for it with increased speed. The new class will have access to the same four subclasses upon reaching level 18, but will have access to special skills previously unseen in DFO.
Hell Dungeons, special stages where players can earn Epic items will also be added as part of the official release. Dungeon Fighter Online is developed by Neople Studio, which was recently purchased by Nexon. Players looking for a retro style beat 'em up with modern features should take a look at DFO now that's its moving out of beta testing. As usual, open beta players will be able to keep their characters and items, there will be no wipe as the servers transition into release.
Nexon also publishes several other free to play games like MapleStory, Combat Arms, Mabinogi, and Vindictius.
Full Release:
Dungeon Fighter Online Launches June 9

Deadly Female Gunner, Epic Items and Hell Dungeons are part of official launch

Fight hordes of monsters or fight other players in Dungeon Fighter Online. Nexon America announced it will officially launch the action-adventure, multiplayer online game on June 9th, 2010, offering to a North American audience the amazing experience already enjoyed by more than 200 million Dungeon Fighters worldwide.

Developed by Nexon's Neople studio, Dungeon Fighter Online is a 2D, side-scrolling action game, in which players fight their way through dungeons, either on their own or in a party with up to three other players. Advanced players can also take part in intense player-versus-player competition, where each opponent can mean a wholly unique fighting challenge.

And like all Nexon America titles, Dungeon Fighter Online is free to download and play though the company's Web site.

"Few games offer as much as Dungeon Fighter Online for so little," said Min Kim, vice president of marketing for Nexon America. "Gamers will feel nostalgic with Dungeon Fighter's retro art style and arcade style action. Hardcore RPG fans will immediately sense the deep and structured character advancement opportunities and be surprised by the quantity of items in the game. And PVP players will be floored at the diversity of competition made possible through the unique character builds. Each element could make up a great game on its own – but Dungeon Fighter Online offers all three in one experience for free."

With the official launch, beta players will be able to keep their beta characters intact, while new players will be able to create new incredible characters. But both will be able to enjoy the excitement of creating a Female Gunner, the game's newest character class, which joins the Fighter, Gunner, Mage, Priest and Slayer currently available.

The Female Gunner may have less HP than her male counterpart, but she moves faster. She can also advance into the same four subclasses as the Male Gunner— Launcher, Mechanic, Ranger and Spitfire—but for each, the Female Gunner has access to specialized skills unavailable in the game before. Players can choose one of these four subclasses once they've reached level 18 and completed a series of subclass quests.

While Nexon America prepares for Dungeon Fighter Online's official launch on June 9, it continues to offer its open beta service of the game, where players will be able to engage in an event that ties in directly with the arrival of the Female Gunner. The official launch will also introduce into the game the dangerous Hell Dungeons, where players can gain access to highly coveted Epic Items.

To help prepare the game for official launch, Nexon has set up a Dungeon Fighter Online Public Test Server, which will allow select Beta players the opportunity to preview the new content before its release offer their feedback. This allows Nexon America to fine tune everything before the launch date.

Dungeon Fighters are currently uniting at Facebook, and players can see more of the action on YouTube.
Next Article
The update includes changes and improvements to existing game elements, as well as new content.
by MissyS
EverQuest 2 launches free to play Version dubbed EverQuest 2: Extended. Play EverQuest 2 for free. The free version includes 5 expansions and ...
by MissyS