Dungeon Fighter Online Dec 16th update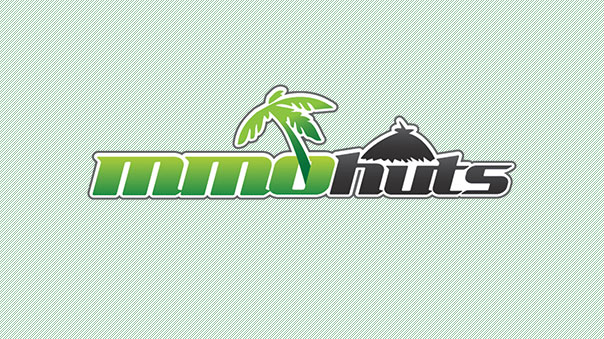 Dungeon Fighter Online will be getting an update to its servers on Wednesday, December 16th.
This update will include a revised experience curve for faster leveling for all fighters.  Lower level dungeons have also been tuned down in difficulty to allow early level players to master them better, and the tutorial has also been revamped.
In addition, holiday events, Christmas quests, and occasional snow are being added to bring some festivity to the holiday season in Arad.
The Original Press Release:
Dungeon Fighter Online offers up big changes—that promise even bigger victories for all our Dungeon Fighters—with its Dawn of Retribution update, which launched today.

This new update to the game's open beta features three major game play changes, as well as Christmas events to celebrate the holiday season.

Players may now enjoy faster leveling, easier dungeons and an improved, revamped tutorial as part of this update. A newly implemented experience curve allows players to make more rapid progress through the game, opening up more quests, more dungeons and more skills even sooner than before. The difficulty level has been brought down for some of the creatures in the lower leveled dungeons so as to aid beginning Dungeon Fighters. An added benefit to players just starting out in the Land of Arad are enhanced lessons from Seria and Linus, two important NPCs (non-playing characters) who all Dungeon Fighters meet at the beginning of their adventures in the game.

On top of these improvements, players can take part in the holiday spirit with the Holly Jolly DFO Christmas Celebration. From Dec. 16 to January 5, players will be singing, "Let It Snow, Let It Snow, Let It Snow." Every day for one randomly selected hour, a nice, crisp layer of soft powder will fall on the land. When it does, players will receive a 20 percent EXP bonus when clearing dungeons. Seria has decorated her sanctuary for Christmas, spreading holiday cheer to the dungeon fighters that visit her.  After visiting Seria, players venture into the dungeons hunting for the Christmas goblins who robbed the respected citizens of Arad of their Christmas knickknacks. One particular goblin, Snowblin, also drops the special Snowball item. This throwing item delivers water damage and could freeze an opponent…or fellow partymates, if it isn't used with precision.

For more information on the Dawn of Retribution and holiday events, go to http://dungeonfighter.nexon.net.
Next Article
In light of Valentine's Day, new features have been added to League of Angels
by Mikedot
The Electronic Sports League (ESL) and Nival partner for a 13-week tournament series, the Go4 Prime World Cup Series.
by MissyS
Deep Silver today unveiled the Homefront®: The Revolution Merits program, a reward plan for members of the Homefront community.
by MissyS