Dungeon Fighter Online adds Guilds in late April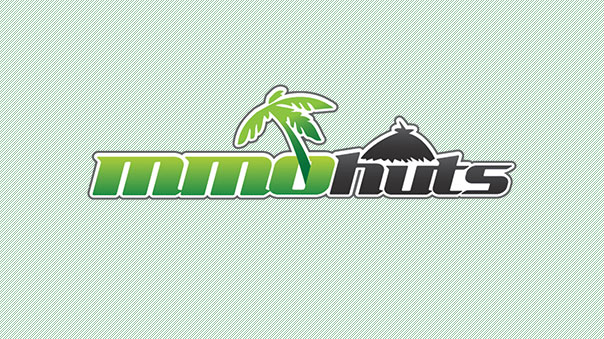 Dungeon Fighter Online will be adding a new Guild System in an update on April 28th.
Guilds can be created by paying 300,000 gold to Bucken in Downtown Hendon Myre. Five default ranks are offered to guild structures, and guilds may have a maximum amount of 50 people. Guilds can also level up with their players, granting players in the guild special buffs like experience boosts, stat boosts, and more.
The Original Press Release:
Let The Dungeon Fighters Organize

Dungeon Fighter Online adds new quest and Selectable Avatars Event as it prepares for the addition of highly anticipated Guild System later this month

Gamers can find plenty of new excitement in Dungeon Fighter Online, which updated today, adding an event that preludes the launch of a new Guild system on April 28.

Players can sign up for a Nexon ID at www.nexon.net and then download Dungeon Fighter Online for free to take part in the beta service. Nexon America plans to launch Dungeon Fighter Online this June.

In addition to the pre-Guild event, Players who venture into the land of Arad will also be able to try the new Selectable Avatar Items, which offer players a chance to choose from a whole catalogue of styles and stats to get the exact Avatar items they want. These items are purchasable through NX, Nexon's real-money currency, and available for a durations of 7, 30 and 90 days.

When the Guild System launches later this month, it will provide a new and exciting co-op system for Dungeon Fighters. As opposed to simply joining a party, players who band together in guilds gain special boosts and bonuses. Players who participate in the pre-launch Guild Event quest can sample the Guild buffs first hand, and players who take part in party play will gain the Guild EXP boost.

And for those hoping to get their guild together before the system is added to the beta DFO has opened a Dungeon Fighter Online Guild Recruitment Page in the DFO forums at nexon.net.

To see the action, check out game videos at www.youtube.com/dungeonfighteronline. Dungeon Fighters are also welcome to show their support for eradicating evil in the Land of Arad at www.facebook.com/dungeonfighteronline.
Next Article
Cloud Nine, the classic anime-style MMORPG, is returning through publisher RedFox.
by MissyS