Dungeon Fighter Online: Act 6 'Dies Irae' Released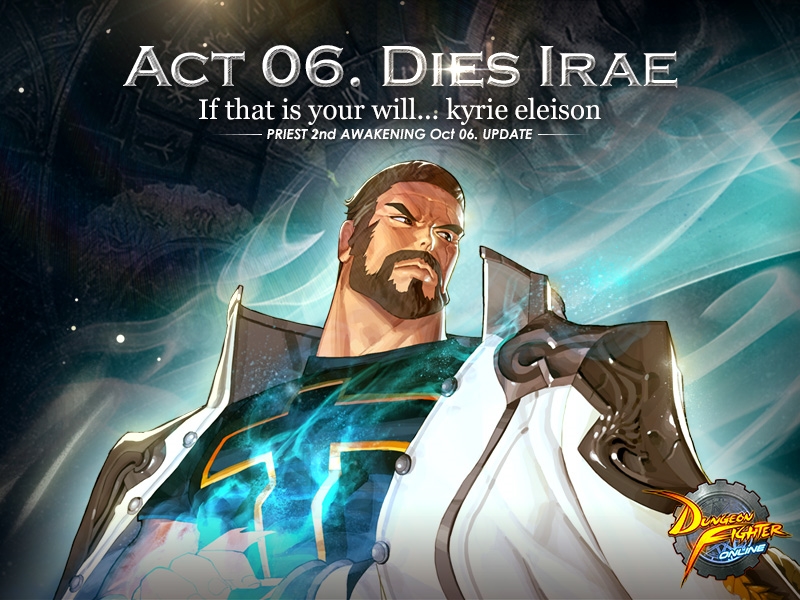 Neople Inc., the developer of Dungeon Fighter Online, a free 2D arcade-style action MMORPG game played by over 400 million players worldwide, announced today the release of Act 6 'Dies Irae' in the global version of the Dungeon Fighter Online. Neople also unveiled a teaser video for the Priest 2nd awakening last week, which gives a sneak peek about the four newly available awakening classes.
In this major content update, Priest, one of the most played characters of Dungeon Fighter Online will receive its long awaited 2nd awakening. Players will now be able to continue their adventures in the mystical realm of Arad as they awaken into newly available 2nd awakening classes for each priest class. These classes are Saint, Justice, Draconid and Immortal. In addition, the 2nd awakening will open up further skills and customization for each class. With astounding and flashy new awakening skills in their arsenal, players can enhance their overall power and effectiveness in battle, making them a new force to be reckoned with.
Furthermore, Neople released many beneficial events for adventurers of Arad. Notably, Seria's Greeting event which grants special benefits to adventurers making their return to Arad. Through this event, returners will be entitled to receive tons of Cera (paid virtual currency) items such as Neo Premium Contract Plus (7 days), x5 Growth Potion, Kaleido Box and Growing Unique Weapon. More information about Seria's Greeting and other on-going events can be found here on the official Dungeon Fighter Online event page.
If you would like to jump into Arad and start your adventure for the very first time, simply visit the official Dungeon Fighter Online page and create a free account. Detailed information about how to register can be found here at the official guide page.
Next Article
Wonder Planet's Crash Fever revealed they are doing an ambitious Double Crossover, starting tomorrow.
by Ragachak
A gothic fantasy awaits on iOS and Android, as Heir of Light launches worldwide today from GAMEVIL.
by Ragachak