Dungeon Battles: Evolutionary Action Strategy Game Now on iOS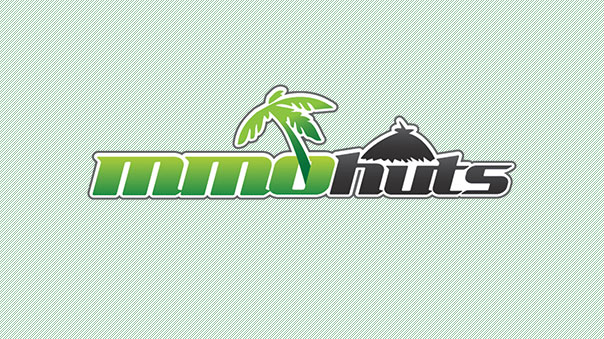 Digital Dinosaur™ Games today announced the release of Dungeon Battles: Heroes of the Throne, an evolutionary, Free-To-Play, action strategy game. Dungeon Battles takes combat to the next level with all-new features including fully-controllable battles, powerful heroes and immersive 3D graphics. The game was developed by Oktagon Games and is available in the Apple Store for iOS devices including the iPhone, iPad and iPad Mini.
"Dungeon Battles is a fantastic new game that raises the bar for the genre with compelling heroes, hands-on combat system and beautiful 3D graphics," said James Flaharty, Co-founder of Digital Dinosaur Games. "The ability to direct combat with a simple tap-and-swipe system is evolutionary and more rewarding than simply engaging in passive warfare. That accompanied with the unique heroes and overall addictive gameplay, we couldn't be more proud to bring this experience to gamers."
"Oktagon Games is a passionate team of game developers committed to making the best in mobile games," said Ronaldo Cruz, CEO of Oktagon Games. "With Dungeon Battles we have created an amazing new game with deep and addictive gameplay while still maintaining the accessibility that makes this genre the largest in mobile gaming."
Dungeon Battles allows gamers to battle in a "Top Down" view or zoom in and actively participate in 3D action. Players can control every unit during battle as they employ their own strategies to prioritize targets and destroy enemy dungeons. Level up powerful new heroes and develop unique, resettable, skills to bring down enemies and defend your dungeon, adding a whole new level of depth and strategy. Take part in player-created challenges through a unique war system that pits dungeon clans against each other in the ultimate battle for glory. Participate in monthly events, earn hero skins, and collect power-up drops during combat with these exciting new features that sets Dungeon Battles: Heroes of the Throne a level above the competition.
Highlights:
Build an epic Dungeon and Battle with unique characters with immersive 3D graphics.
Command your army and heroes controlling every unit during battles via tap and swipe commands.
Train 4 unique heroes and develop their unique, resettable skills to tackle any scenario.
Defend your throne with an overlord, army of guards, and select a hero to punish attackers.
War systems allow clans to challenge and wager with others in intense player-created events through a unique war system.
Monthly community events include Super Boss battles and Fast War events.
Power-up drops during battle include Hero Buffs, Bonus Resources, and Reinforcements.
For more info, visit www.digitaldinosaurgames.com.
Next Article
WarpPortal, known for publishing the online titles for the Ragnarok Online Franchise, is expanding their mobile universe! Monster Coin Racer i...
by Mikedot
Mail.Ru has launched a new update for Riot Zone, centered on redesign and new content.
by MissyS