Drift Girls reaches 1 Million Global Downloads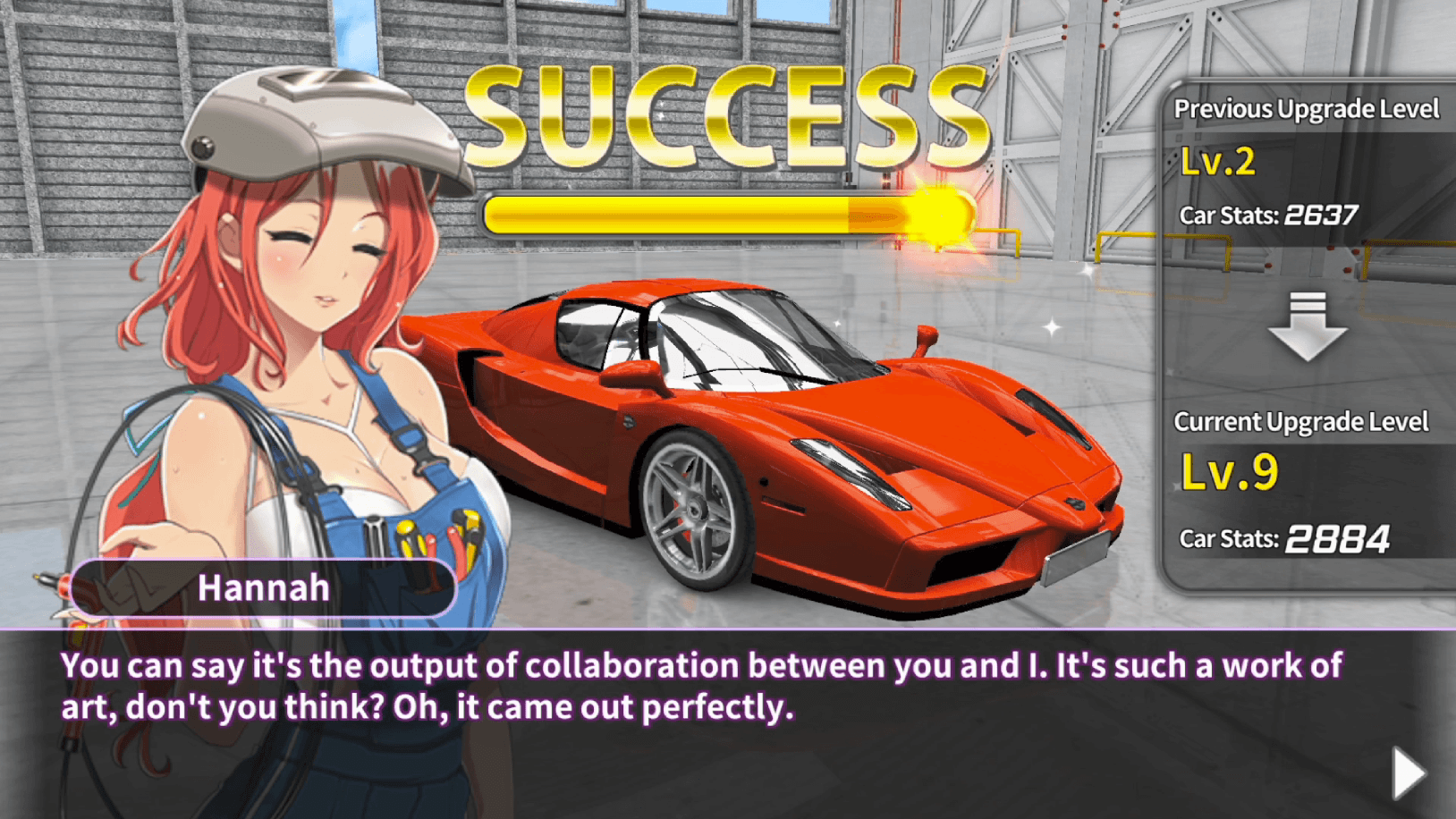 Drift Girls reaches 1 million downloads!  Less than one week after the game was released in the United States, the first mobile racing/dating sim exploded toward 1 million downloads within the first 30 days!
Drift Girls, developed in-house by NHN BlackPick Corp., features dozens of gorgeous anime characters with personality, jobs (ranging from marine biologist to private investigator), and brilliant voice acting from local Hollywood actresses and legends of the American anime industry!
Join us on Facebook and participate in our contests to receive more of the Drift Girls OST!  Check out the related videos for Drift Girls fan remixes or subscribe to our YouTube channel for updates on the game.  Head to Anime Expo 2015 for exclusive Drift Girls and Crusaders Quest swag!
We'll be there all weekend repping Drift Girls.  Get your picture taken with beautiful Hannah and stunning Ashley in their 6 foot tall (slightly bigger than) lifesize glory!
We're happy to have such a long list of dedicated fans who so clearly what to see more Drift Girls action.  Two of our most amazing fans (Luni & Trung Pham) created a beautiful microsite.  Get more information and see more screenshots at www.driftgirlsclub.com!
Check out the upcoming events for June and July!
30% Coin Boost – Drift Girl of the Week
Scarlett – June 29 – July 6
Ashley – July 6 – July 13
Claudia – July 13 – July 20
Allison – July 20 – July 27
Grace – July 27 – August 3
Event 2 – Special Gift Event
Login from 00:01 to 11:59am on the following days to receive a special reward for drifting oh, so right with the Girls of the Week!
Sophia – June 29
Sui – July 6
Ashley – July 13
Claudia – July 20
Allison – July 27
Grace – August 3
Event 3 – Gifts Every Day!
– From June 29th – July 31st you can receive the following gifts.
– 00:01 to 12:00, 1 VIP Parts
– 12:01 to 23:59, 2 Large Fuel Tanks
Event 4 – Racing Weekend!
– Friday 00:00 to Saturday 23:59, 20% fuel cost for races is reduced
– Every Sunday from 00:00 to 23:59, get a 20% discount for car and parts upgrades!
Event 5 – Perfect Start Mornings!
– Every Monday-Friday from 07:00 to 08:00, you can receive 3 Nitros
– Event Period: Monday, June 29th – Friday, July 31st
Many digital card games are simply the physical card games transformed into a digital format.
by Abubakr
Overwatch is getting new game mode: Competitive Play. It is available right now on PC, and will be arriving soon on PlayStation 4 and Xbox One
by MissyS
Snail Games is proud to announce the launch of our whole new, revamped official website for Black Gold Online!
by DizzyPW