Drift City opens the roads to Neo City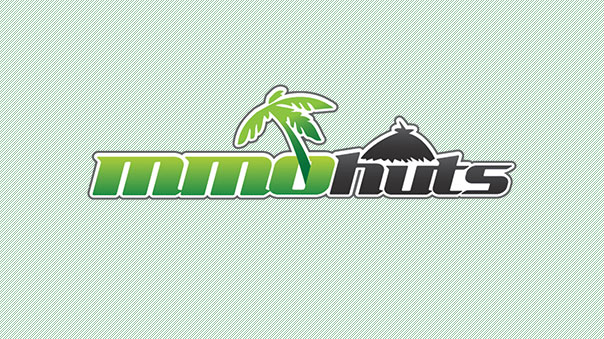 GamesCampus has introduced a new zone and special events for players of Drift City.
The update introduces the first zone of Neo City, Neo Oros. This zone, set in the future, transports drivers into a society obsessed with racing and shattered by war. Players must rescue war survivors while repelling armed enemies in a challenging storyline. Neo Oros also features a driver's dome, complete with 15 missions and two challenge operations. Players will find two dozen new weapons, armor, and NEO-only items, new cars (the Eco and Wave), and new upgrades and aero wings.
Drift City will also be celebrating Easter by having players collect recipes, eggs, and paints to craft Egg Baskets to give to others. These baskets will contain upgrade items, prizes, and Bunny coins, which can be exchanged for a gift box containing high level parts.
GamesCampus also publishes Carte and Shot Online.
Drift City Gameplay Screenshot
 Source:
ZOOM OVER TO DRIFT CITY'S NEWEST ZONE, NEO CITY!

War-Torn Future Opens Up New Quests & Driver Dome, Just In Time For Easter Events

Sunnyvale, Calif. (April 05, 2012) -Leading online game publisher GamesCampus.com (www.GamesCampus.com) peeled rubber towards a new zone in their fast-paced racing MMORPG hybrid, Drift City. New cities mean new quests, the next driver's dome, alongside Easter events all wrapped up in a pretty bow! Racers can register for their own license at http://driftcity.gamescampus.com, where the driving action is revving up to a whole new level.

"We're putting our foot all the way down on the gas pedal for the biggest update yet in Neo City. It's an exciting region, especially since players actually warp into the future to visit!" said Hubert Yee, Head of Marketing at GamesCampus. "Even more thrilling is players are only visiting a fraction of Neo City, and we'll be opening up the other zones in the near future."

That's right, Drift City going back to the future! Enter Neo Oros, the first zone of Neo City, for a peek at the future where a war torn society obsessed with racing has developed into a culture all its own. Your mission is to rescue the war survivors while repelling armed enemies, using suave driving and shooting skills. Party with up to four fellow drivers to take on the most challenging storyline yet.

No city would be complete without a driver's dome, and Neo Oros is no exception. Take charge of your destiny with three full chapters of quests, including 15 missions and 2 challenge operations. Explore a variety of mission types including escort, collection, and investigation. New action slots are waiting to be filled with the bounty you collect: two dozen new weapons, armor, and new NEO-only items are yours for the taking, to fight off a variety of new and familiar enemies.

Neo City also brings with it a new wave of cars and parts. Get behind the wheel of an Eco or Wave and see the difference future technology makes – or upgrade a current car with level 90 ultra parts for speed, acceleration, durability, or boosting. For that special touch of class, new aero wings are also available: Sports, Rush, Fly, and of course, NEO.

Don't forget in all this excitement to bounce over to the Easter Bunny events being held now. Deliver important Easter items to collect recipes, eggs, and paints, then craft Egg Baskets to give to your fellow drivers containing Bunny coins, upgrade items, and more. Grab 99 Easter Bunny coins to exchange for an eggstravagant gift box, containing high level parts to trick out the fastest car yet!

Drift City is a unique driving game that is part role-playing game and part racing game. It offers both mission modes and multi-player racing modes incorporated with cell-shaded style graphics for a unique racing experience. Players can choose their vehicles, modify and customize the design, and upgrade the performance of their vehicles.

GamesCampus will be having contests, regular updates, tips on tweaking your cars for the best potential, and more on the official Drift City Facebook at http://www.facebook.com/DriftCityUSA
Next Article
Feeling scandalous? Scarlet Blade's costume systems cover you from head to toe, and even include lingerie.
by MissyS