Drift City Expands Neo City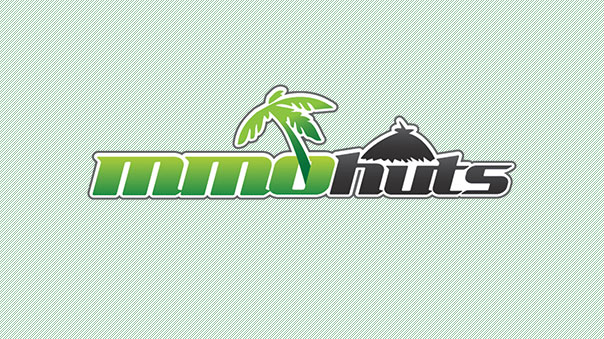 GamesCampus has launched an expanded update for Drift City.
The update expands the storyline for Neo City, adding new quests, items (Turbo Boosters and Drift Boosters), and achievements. The Drift Shop has also been retuned with price and stat changes on items. Also new are the GSIX (coupon system) and V6 Liner (license system).  Also new is the new screen shot mode, user interface improvements, and balance improvements.
GamesCampus also publishes Shot Online and Heroes in the Sky.
Drift City Gameplay Screenshot
Source:
DRIFT CITY STEPS ON THE GAS

New Quests, Cars, Items, Licenses and Improvements Now Active

Sunnyvale, Calif. (July 17, 2012) – Do you drive like a boss? Prove it! Leading online game publisher GamesCampus.com (www.GamesCampus.com) has unleashed a fully loaded update for their hit online racing game, Drift City. Continuing the story of Neo City, alongside numerous additional items and interface changes, now is the best time to zip over to the revved up Drifty City community at http://driftcity.gamescampus.com/, where downloading and jumping straight into the game is always free!

"Neo City has an expanded storyline, where players travel through time to a world much like present day, but with a serious twist. This update introduces players to Chapter 3, with added quests, items, and more to accomplish," said Hubert Yee, Head of Marketing at GamesCampus. "We've also taken this opportunity to tweak several game mechanics, including the user interface."

Neo City's Chapter 3 introduces a variety of new quests, revealing more of the Neo City streets and the corruption hiding around the corner. It's up to the player, who has completed the previous chapters, to delve deeper and find the source of Neo City's corruption. To aid in their newest driving test, two new items have been added to the Drift Shop: Turbo Boosters and Drift Boosters. The Shop has also seen a thorough retune, including price tweaks and stat changes.

Is your need for speed driving you to greater heights? Check out the new Car – the GSIX, found through the coupon system or the newest Coupon Car – a snazzy V6 Liner, found exclusively via the license system. A new license allows players to create an additional driver, improving their ability to test out new cars, different character builds, and much more.

Several game mechanic improvements have also been added to Drift City. Use the new snappy screen shot mode to capture the picture of your dreams, and show off your hot wheels to friends via Facebook or Twitter! Then admire the sassy new UI improvements, including improved rail gun targeting. Last, but not least, a variety of Neo-centric balance improvements have been added to the game, making each car competitive in its own way without losing their unique traits.

Drift City is a unique driving game; it's not just racing, but a role playing game too! Players experience missions and multi-player racing, all decked out in cell-shaded style graphics for a unique racing hybrid experience. Players choose their vehicles, customize the design, and upgrade the performance.

GamesCampus will be having contests, regular updates, and tips on tweaking your cars to their full potential. For more information visit the official Drift City Facebook at http://www.facebook.com/DriftCityUSA

For more information about GamesCampus.com or Drift City, please visit www.driftcity.gamescampus.com
Next Article
Starting today on the mobile game, players can take up popular pets such as an Owl, Rat, Cat, and Toad to join them in their adventures.
by Ragachak
Obviously with a new release each year, many people will raise their eyebrows with the progress they might make in each new FIFA game. It's ...
by Proxzor
GBE Games takes down Hero of the Obelisk as it enters redevelopment.
by MissyS