Dreamland Online to begin alpha testing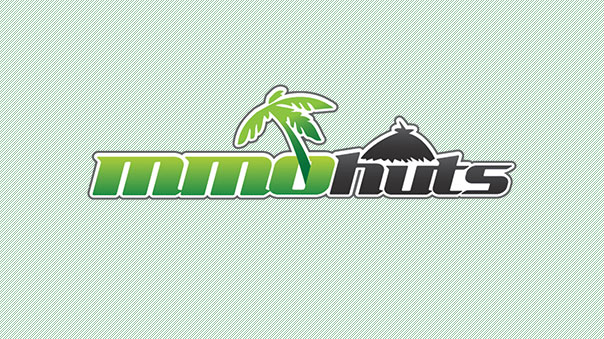 After a long wait, IGG has announced that they are prepared to begin alpha testing for Dreamland Online in November.
The game offers anime-style graphics in a 3D side-scrolling environment with eight different fairy-tale like themes. The game's pet system will let players trade, fuse, and customize pets, and mounts will also enhance players capabilities as well as offer a vanity ride. Several social systems and different types of quests will round out the game's offerings.
IGG also publishes Lords Online, GodsWar Online, and Tales of Fantasy.
Dreamland Online Gameplay Screenshot
Source:
Dreamland Online Alpha Test Preview

Here comes the world's first 3D side-scrolling, anime-style MMORPG – Dreamland Online! Alpha Testing will begin in November, and the buzz is building about this new kid on the block. Developed by IGG during the past few years, Dreamland Online includes a wide variety of unique, cute elements that are sure to wow gaming fans around the globe as they take a trip into a world of fantasies spun variously from the darkest recesses of the mind or the wildest flights of fancy. IGG will begin giving away a LIMITED amount of Alpha Test keys, so if you're looking to pick one up, please follow us on Facebook.

8 Different and Unique Themes
From a sunshine-filled mushroom town to a dark, creepy, misty forest, or an ancient, bat-ridden castle reeking of evil, Dreamland has it all! What makes up the wonderful world of Dreamland is the stuff of fairy tales and childhood stories, all presented in an animated style. Around each bend lies another scene that will help you leave your troubles behind as you recall the daydreams – or nightmares – of your youth.

All Manners of Pets Available
Pets in Dreamland Online are quite unlike those found in most games. In addition to being able to catch just about any monster you encounter and turn it into a pet, you will have the ability to trade them, fuse them, raise them and customize them to become your ultimate pet! Since everything about Dreamland is so whimsical, just about ANY combination of pets is possible. The choices are entirely up to each player. After all, if you can have a piggy in I-Love-Mama boxers (below), there's virtually no limit to what an imaginative pet master can come up with.

Mounts Aren't Just for Riding
Mounts in Dreamland Online aren't the usual humdrum saddle-up-and-travel sort you may be used to. In fact, Dreamland mounts come in many shapes and sizes, whether they're animals, machines, or even skateboards! From dinosaurs, apes, or robots to rocket-powered pads, the perfect mount is waiting for you. Oh, and they're not just vanity items; mounts can actually enhance a character's capabilities through combination with their owners! Riding has never been such a blast!

Quests … with a Twist!
Like any other good MMORPG, Dreamland Online offers a myriad of quests for players as they journey across this wondrous land. With different types of quests for different scenarios in the game, from class advancement to leveling quests, Dreamland has everything you want. Originality is the name of the game, whether in the form of dialogue, specialized tasks, or out-of-this-world fun. Just be sure your funny bone is ready to be tickled, because humor is never in short supply in Dreamland Online.

Flashy Skills with Tons of Whizbang
For a side-scroller, Dreamland Online offers an amazing array of skills and effects, often accompanied by flashy, colorful, and powerful-looking visuals. From passive skills to active skills and auras, everything combines for a combat experience that's exciting and fun.

More than Fighting
Dreamland Online features a full range of complementary systems, such as marriage, bug catching, fishing, or building a home. The developers have strived to create a world that players can relate to, even if they're surrounded by fantastic creatures and scenery. While the game has plenty of fighting, leveling up, or even grinding for devoted MMO fans, a host of other options await both casual and hardcore players. In Dreamland, you can live your dreams and play out your fantasies!

IGG will be giving out a limited number of activation keys for the alpha test very soon! Play alongside scores of game reviewers, veteran players as the developers use your feedback to help bring Dreamland to life.

For more information and the latest Dreamland Online news, check out the following websites.

Forums: [http://do.igg.com]
Official Facebook Page: [http://www.facebook.com/pages/Dreamland-Online/105720929397]
Wargaming.net has revealed new vehicles for both World of Warplanes and World of Tanks.
by MissyS
Square Enix announces that its Free Log-in Weekend for FINAL FANTASY XIV: A Realm Reborn® will begin today and run through Monday, July 21st ...
by MissyS
NEXON Co., Ltd ("Nexon") (3659.TO), a worldwide leader in free-to-play online games, today announced that its wholly owned subsidiary, NEX...
by Mikedot