Drakensang Unleashes Atlantis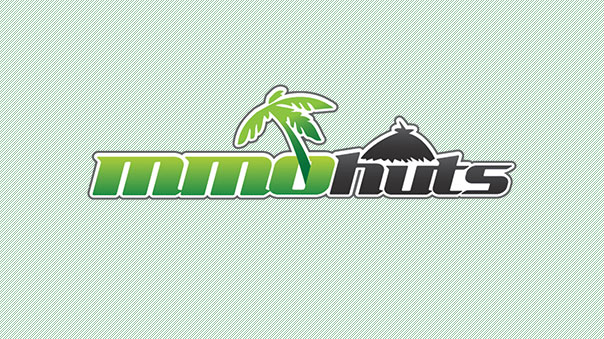 Once hidden beneath the Sea of Shards, Atlantis can now be discovered in Drakensang Online.
The biggest update for Drakensang Online yet, the Atlantis update adds a brand new continent, over 100 new quests, and new enemies (and loot) to discover. Eight new areas of Atlantis may be uncovered, along with the ruins of a sunken city and the great snake Gorga, who has brought doom to this whole world.
Drakensang is published by Bigpoint, which also publishes Battlestar Galactica Online and Kultan.
Drakensang Online "Atlantis" Gameplay Screenshot
Source:
New Depths for Drakensang Online: Huge Atlantis Update Rises Up

· Biggest update yet adds new continent, more than 100 new quests and hordes of new monsters
· More than 8 million registered players now battling it out in Bigpoint's fantasy MMO

Hamburg: July 5, 2012 – The glory that was Atlantis has been hidden beneath the swollen waters of the Sea of Shards, the century-long battle versus good and evil hidden below the surface of the seas. But now the heroes of Duria explore the depths to fight the rebel Gorgons in the name of the Atlanteans and to secure the blessings of the God of the Sea Oceanus. In the biggest ever update for Drakensang Online (www.drakensang.com), Bigpoint (www.bigpoint.com) introduces tons of new additions to the fantasy MMO, including a completely new continent, over 100 new quests, as well as hordes of new monsters. And with now more than 8 million registered users, the battles are sure to be action-packed!

"In Drakensang, we're always bringing new features and content to the table with our weekly updates. This Atlantis update is the biggest expansion we've taken on so far, ever since we started working on Drakensang Online over a year ago," said Bernd Beyreuther, Head of Game Production at Bigpoint Berlin.

Players will have the chance to test their might against mythical creatures and warriors of a bygone empire in over 100 quests found in eight new areas of Atlantis. Find out as much as you can about the ruins of the sunken city to defeat the colossal snake Gorga that has brought about destruction of an entire population. With a completely revamped world map, players can easily see an overview of their progress through the world of Drakensang Online.

Drakensang Online combines the best game elements of action role-playing games and MMOs so that players can battle hordes of despicable monsters, explore mysterious caverns and complete challenging quests with their friends. Whether it is as a Dragonknight, Spellweaver or Ranger, users can enter into the free-to-play world of Drakensang Online directly in their browser without having to download or install any additional software.

Drakensang Online is available to play in open beta in more than 20 languages, including English, German, French, Spanish, Italian and Polish at www.bigpoint.com/drakensang and on drakensang.com. Drakensang Online has been awarded "Best Browser Game" at the German Computer Game Awards 2012, as well as "Best Role Playing Game" and "Best Browser Game" at the 2011 German Game Developer Awards.
Next Article
Trion is bringing four of its titles - Atlas Reactor, Trove, RIFT, and ArcheAge to the PAX West show floor
by MissyS
Viagame will be producing and broadcasting the world's biggest eSports tournament in several languages live from Seattle on July 18-21.
by Mikedot
Super Mecha Champions is a new mobile title from NetEase, and after 150,000 pre-registrations, it is now live.
by Ragachak